<!-\\Default - single specific -->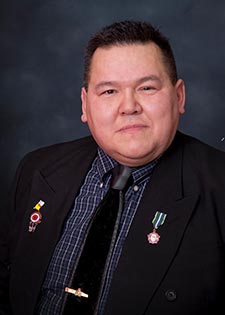 Jimmy is currently the Director of Marketing for Nunavut Eastern Arctic Shipping. In 2017, he and his wife started a part-time business which involves taking people outdoors to teach them Arctic survival skills and navigation on land and sea.
Jimmy retired in 2012 from the RCMP in Nunavut after serving nearly three decades as a Mountie. He became the first Inuk officer to be promoted to the rank of Sergeant. In his time with the Mounties, he often served as a cultural bridge between RCMP and Inuit in Nunavut. He also acted as a media officer and a crisis negotiator.
Jimmy grew up in Kimmirut in a family with close ties to the Mounties. His grandfather, father and uncle were all RCMP Special Constables.
<!-\\Default - single specific -->