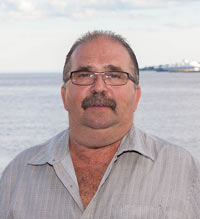 <!-\\Default - single specific -->
Bill is a Parks Foreman for the city of Kelowna.
He started a Fisheries Awareness Day in the 90's with help from many volunteers and local businesses. This event had many activities for all ages to learn the life cycle of Kokanee and the importance of water for fish.
Bill is married and has two adult children.
<!-\\Default - single specific -->