You Are a Porbeagle Shark!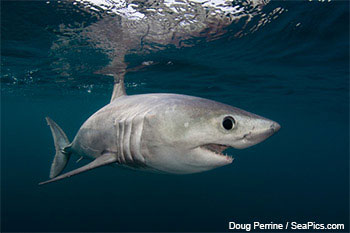 Just like the Portbeagle Shark, you prefer a cooler climate. In Canada this shark is found in the Northwest Atlantic from Newfoundland to the Gulf of St. Lawrence to the Scotian Shelf and the Bay of Fundy. The portbeagle shark is a fast swimmer but unfortunately it can't out swim the continued exploitation from around the world from both directed fisheries and bycatch. This threat contributes to its Endangered status under COSEWIC.
Tell your friends or get them to find out What Kind of Shark they are!