Try holding your breath for one full minute. Congratulations if you can. Without air, you couldn't survive much longer. Without water, you couldn't live more than a couple of days. Without food, you couldn't last longer than a few weeks.

That's why sustainability is so important. It means our ability to survive — to continue living on the Earth — and it depends on our wise use of natural resources. Nature provides living things, like humans and wildlife, with the resources needed to meet our basic survival needs: air from forests and oceans; water from lakes, springs, and rivers; food from plants and animals; and shelter from timber and minerals.

We haven't always appreciated the generous gifts of nature. We Canadians once believed that our natural resources were endless, that we could dump limitless amounts of garbage and pollution into the Earth and its atmosphere. We harvested fish, wildlife, forests, and minerals, never imagining that these riches might run out if we didn't conserve them.

Today, it's clear that we're gobbling up resources at such a speed that the Earth could lose its ability to fulfil our survival needs. Signs like acid rain, global warming, a damaged ozone layer, and wildlife extinctions warn us that our activities are hurting the planet that gives us life.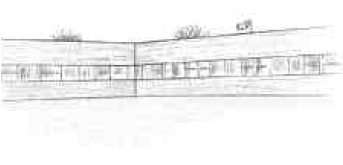 Every time a new high-rise goes up or a power dam blocks a river, more plants and animals lose their habitat or get squeezed out of existence.
Activities that use the Earth's resources too heavily or too quickly — at the expense of future generations and healthy wildlife populations — are unsustainable. Sustainable activities, on the other hand, conserve resources and allow them to renew themselves — now and into the future.

We may feel powerless when we hear about vast river valleys being dammed, rain forests falling to the chain-saw, and species becoming extinct. But every one of us can make a huge difference. Our everyday efforts to conserve resources will contribute to sustainability, as will schoolyard habitat projects that supply wildlife with lasting sources of food, water, shelter, and space.

That's where the sustainability cycle comes in: If we want our projects to enable wildlife to survive well into the future, it's not enough just to create habitat. We must also nurture habitat until it can sustain itself and wildlife for years to come.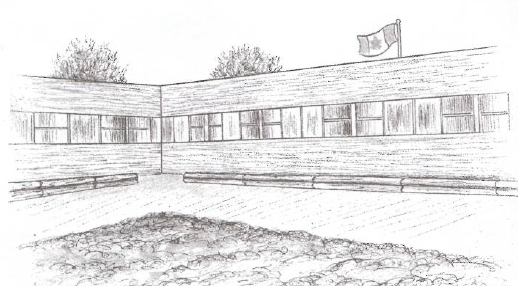 Guidelines for Establishing Wildlife Habitat
Establishing schoolyard habitat is an ongoing effort. Choose projects that not only create but also nurture and sustain wildlife habitat. Follow these guidelines when planning your projects:
• Sustainable Food Sources: Wherever possible, choose year-round food sources (for example, fruit-bearing shrubs) over temporary handouts like birdseed and suet.
• Sustainable Water Sources: Splashy spots like birdbaths and ponds mean life to wild creatures. To avoid wasting water, install schoolyard rain barrels and grow drought-resistant, native plants adapted to your area.
• Sustainable Shelter: Wildlife needs year-round protection from wind, snow, rain, and predators. Some examples of sustainable shelter are trees, fence rows, brush piles, and nesting structures made out of used materials.
• Sustainable Space: All creatures need permanent spaces in which to grow and multiply. These areas must coexist with other schoolyard spaces like sports fields, walkways, and places for playing and learning.
• Sustainable Ecosystems: Choose wildlife projects that enhance biological diversity (which means a variety of living things) and give declining species a boost, especially if your school is in an ecosystem hot spot (an imperilled natural area) such as the Great Lakes or Prairie grasslands.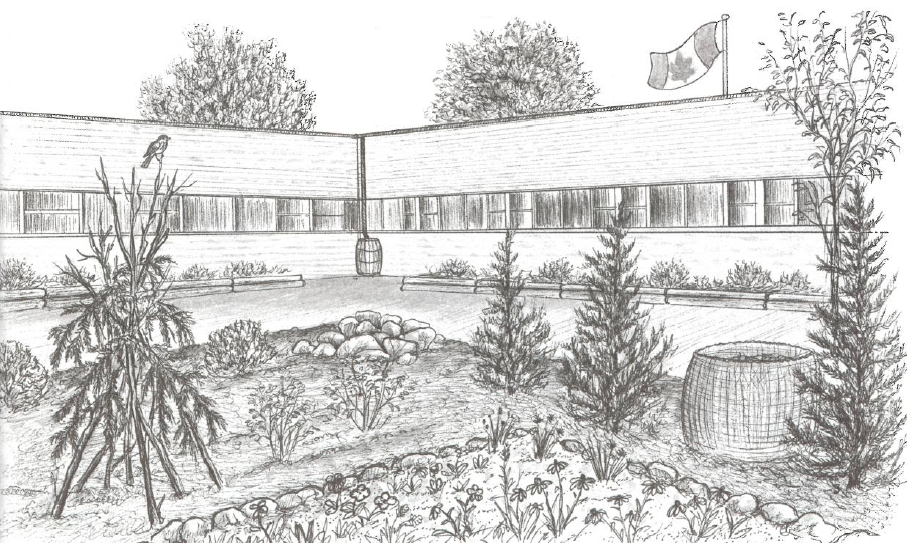 Copyright Notice
© Canadian Wildlife Federation
All rights reserved. Web site content may be electronically copied or printed for classroom, personal and non-commercial use. All other users must receive written permission.