Age: Grade(s)
4, 5, 6, 7, 8, 9, 10, 11, 12
Subjects:
Environmental Problems
Duration:
three class periods of about 30 minutes each; some research and writing as a homework assignment
Objectives
Students will:
get acquainted with a variety of terrestrial and aquatic species and grasp the importance of climate to their survival;
recognize that a wide range of life forms and habitats are threatened by global warming, rising sea levels, forest fires, extreme weather events, and other phenomena associated with climate change;
understand the potential impacts of climate change on biological diversity; and
realize that the survival of many species depends on their ability to relocate or adapt to shifts in seasons, weather, temperatures, and habitat.
Method
Students use interview techniques to research and write about an animal or plant affected by climate change.
Materials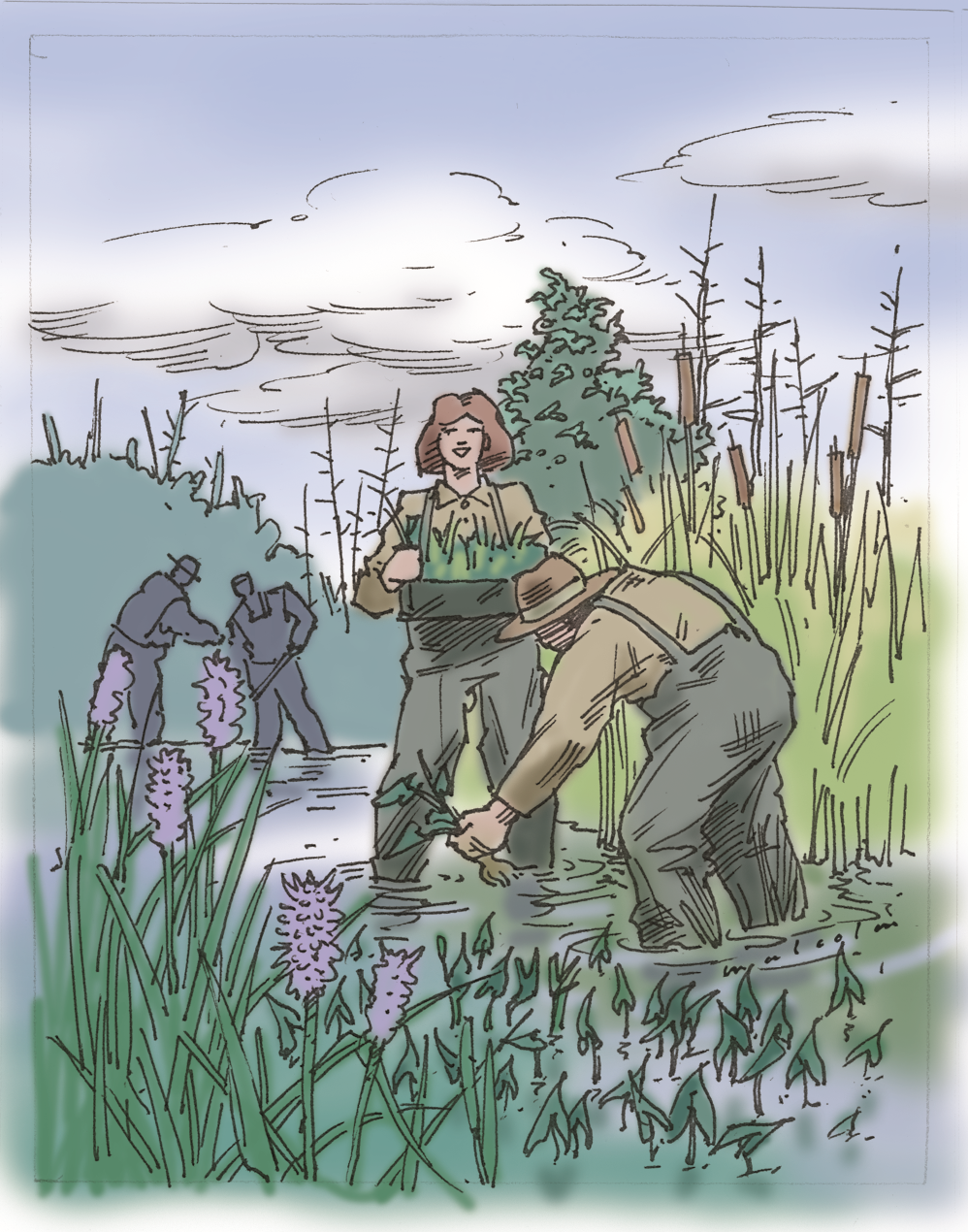 writing materials; field guides, magazines, library books, and other reference materials
Background
The diversity of wildlife and habitats threatened by climate change is incalculable. From molluscs to mammals, marshes to meadows, the natural world is in a state of upheaval. The purpose of this activity is for students to appreciate the wide range of life forms in Canada that must adapt, relocate, or perish because of the impacts of climate change.
Procedure
Work with your students to establish a researching, interviewing, and reporting strategy.
Research: Each pair of students decides which animal or plant to "interview," writes a series of pertinent questions, and uses magazines, field guides, library books, the Internet, and the resources listed below to find appropriate answers to questions. Provide the class with a list of species sensitive to rising temperatures, heavier snowfalls, shifting vegetation zones, and other possible climatic changes. Suggest that students examine a life form from the present perspective or a speculative scenario 50 to 100 years from now. Their task is to learn how climate change could affect that species by altering such factors as habitat requirements, life cycles, and interrelationships with other animals and plants.
Interview: Each pair needs access to an "interviewee." Students may go outside and find the real thing or work as partners — one asking questions as the reporter and the other answering as an animal or plant affected by climate change. They may take notes, use a tape recorder, and even shoot photos. Advise your students to impart the perspective of the species interviewed and avoid projecting irrelevant human characteristics. Alternatively, pairs can conduct their interviews in front of the class to hone their public-speaking skills.
Report: Now, students organize the information gleaned through the research and interview and use it as the basis of an illustrated article about the species.
With the articles complete, either:
work with your students to publish a print- or Web-based magazine; or
ask the students to read their articles aloud for everyone to hear.
Hold a class discussion about the diversity of species threatened by climate change and the risk of an extinction crisis. Ask each student to define his or her understanding of the situation.
Evaluation
For each category, have students identify species sensitive to the impacts of climate change:
Mammals

Birds

Amphibians

Reptiles

Fish

Molluscs

Insects

Shrubs

Trees

Wildflowers
Copyright Notice
© Canadian Wildlife Federation
All rights reserved. Web site content may be electronically copied or printed for classroom, personal and non-commercial use. All other users must receive written permission.