By Sarah Coulber
Canada is home to some of the world's most naturally beautiful areas. While some are still pristine, many of Canada's wild places are challenged by residential and commercial development, herbicide and fertilizer use and run-off, illegal collection and off-road vehicle activity. With this degradation or outright loss, many of Canada's wildlife species are facing an uncertain future.
Below are five of Canada's plants that are listed as "endangered" by both the Committee on the Status of Endangered Wildlife in Canada (COSEWIC) and the federal Species at Risk Act (SARA). Some of the species below are also protected by provincial endangered species acts, which, along with SARA offer legal protection. For more information on these and other species at risk in Canada, visit sararegistry.gc.ca.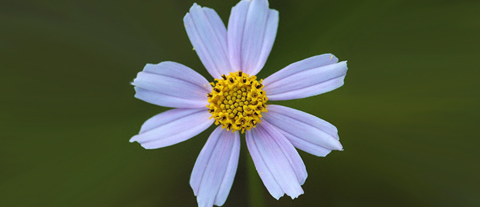 Pink Coreopsis
Coreopsis rosea
Range and Habitat: Yarmouth County, Nova Scotia, along rocky or sandy lake shorelines.
Plant Description: This perennial plant grows 20 to 60 centimetres tall. Its flowers are composite, with many small yellow flowers in the centre encircled by larger pale pink petals around the edge.
Likely Reasons for Decline: In some areas, the plants have disappeared due to hydroelectrical generation, development-modified shorefronts and trampling from off-road vehicles.
How You Can Help: Visit the Atlantic Coastal Plain Flora Recovery Team's website via the speciesatrisk.ca web portal. There you'll find a stewardship guide packed with ideas for property owners, a photo gallery and information on guided walks, monitoring and more.
Current Protection: Protected under SARA and the Nova Scotia Endangered Species Act.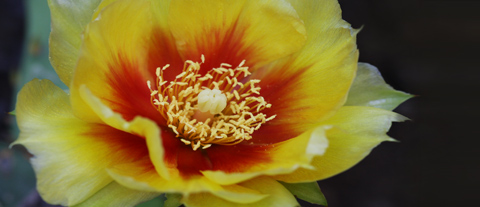 Eastern Prickly Pear Cactus
Opuntia humifusa
Range: The Point Pelee and Pelee Island areas of Southwestern Ontario.
Plant Description: This low-spreading cactus has flat, rounded pads covered with spines. It has large yellow or yellow and red flowers, which tend to bloom midsummer.
Likely Reasons for Decline: While some natural factors are thought to play a part (erosion from storms, for instance), human activities, such as the illegal removal of plants from the wild for personal use, trampling of plants by walking off trails and changing natural coastal processes through the hardening of shorelines are all likely affecting populations.
How You Can Help: Remain on designated trails and refrain from collecting cactus. Contact the Lake Erie Sand Spit Savannas Recovery Team at vicki.mckay@pc.gc.ca for more information.
Current Protection: Protected under SARA and Ontario's Endangered Species Act. .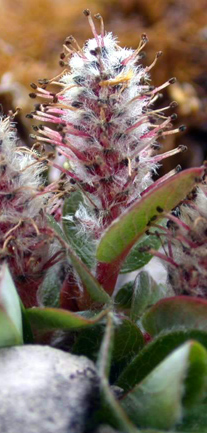 Barrens Willow
Salix jejuna
Range: This willow only grows along the Strait of Belle Isle, on the limestone barrens of the Great Northern Peninsula, Newfoundland.
Plant Description: This ground-hugging shrub rarely reaches above five centimetres tall, but its branches spread up to 40 centimetres long. Its leaves are shiny and curve inwards, and its flowers are arranged with male and female parts on separate plants.
Likely Reasons for Decline: The climate conditions of the area do affect the populations, but humans threaten its survival with damage to its habitat via ATV and other vehicle use, dumping, quarry activities and drying wood. Entanglement with fishing nets has also contributed, but this is lessening thanks to public outreach efforts.
How You Can Help: Contact the Limestone Barrens Habitat Stewardship Program via limestonebarrens.ca for information on field trips, clean up days and more. If you wish to view the barrens willow, visit Memorial University's Botanical Garden in St. John's, where researchers are studying it along with other plants native to Newfoundland.
Current Protection: Protected under SARA and by the Newfoundland and Labrador Endangered Species Act.
Dense-flowered Lupine
Lupinus densiflorus
Canadian Range: A few locations near Victoria on the southern end of Vancouver Island, British Columbia.
Plant Description: This annual plant can grow to 30 centimetres tall and bears spikes of white or pale yellow pea-like flowers. Its leaves are palmately compound, meaning that the leaflets radiate outward from the same point, similar to one's palm and fingers. Most of the plant is covered with fine hairs.
Likely Reasons for Decline: Development, trampling, erosion, the spread of invasive alien plants, landscaping, mowing and fertilizer use are all considered responsible for this lupine's decline. According to the Garry Oak Ecosystems Recovery Team (GOERT), "the ecosystems that this and other rare species rely on are unique to a small part of southwestern British Columbia, where less than five per cent of the habitat remains in a near-natural condition. Over 100 species of plants, mammals, reptiles, birds and insects are at risk of extinction in Garry Oak and associated ecosystems. Several species have already been eliminated, including another species of lupine. Two other British Columbian lupine species are also classified as endangered.
How You Can Help: Contact the Garry Oak Ecosystems Recovery Team at goert.ca for information on restoration projects, native plants found in this ecosystem, a handy propagation guide complete with photos and more.
Current Protection: Protected under SARA.

Small White Lady's Slipper
Cypripedium candidum
Range: Southern Manitoba and southern Ontario (no longer found in Saskatchewan).
Plant Description: This perennial forms clumps and can grow up to 40 centimetres tall. Its white, egg-shaped flower with pinky-purple flecks blooms in the spring. Due to its flat top with an opening, it is said to resemble a slipper, hence the name "lady's slipper." Behind this are twisted greenish-purple petals. Its long leaves are like extra-wide blades of grass.
Likely Reasons for Decline: Natural elements such as late spring frosts can affect the population, but the spread of invasive non-native plants, as well as collection of the plant, are considered the main contributors to its decline.
How You Can Help: While there are no official teams involved with the recovery of the small white lady's slipper, you can contact the government of Manitoba's Conservation department at gov.mb.ca/conservation/wildlife/, or for Ontario, contact Angela McConnell with the Canadian Wildlife Service.
Current Protection: Protected under SARA, the Manitoba Endangered Species Act and the Ontario Endangered Species Act.

Many thanks to Mark Elderkin, Vicki McKay, Dulcie House, Chris Junk, Shyanne Smith, Madeline Austen and Angela McConnell for their invaluable contributions.