By Stephanie Poff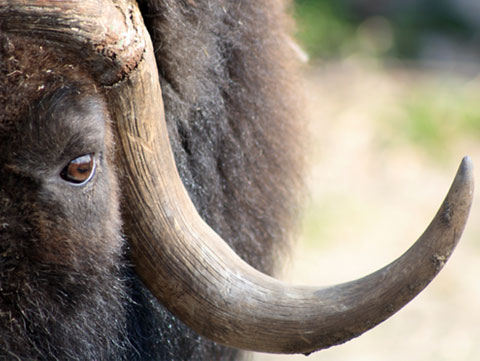 In the animal kingdom, most species use cues to determine the best mate; taking into account different scents, body language and competition to be the best. Simply put, while guys and gals are scoping eachother out at the bar, wildlife are congregating to impress a suitable mate; and when boys are flexing their muscles trying to impress a girl on the football field, wildlife are competing to win the affection of their chosen mate by showing off their strengths in front of anyone who's watching.
Size Matters
During their journey to find and impress a potential mate, mammals expend a lot of energy displaying specific behaviours and physical features when pairing up with a partner. Using the example of thin horn sheep, the males spend a lot of time sorting out who's the fittest through factors like age, aggressiveness and horn size. The horn size becomes relevant when they engage in physical contests of head butting with the end result indicating a social hierarchy of dominance within a group. The leadings of this hierarchy usually have the most opportunity to breed with fertile females. Some male species are naturally fit for this type of interaction; the muskox, for example, have horns with thick bases above the forehead which form a shielding plate that protects the skull while their roughing it up.
Ladies' Man
The typical male strategy is to mate with as many females as possible, which is what leads to the fierce competition. But the goal here isn't only to procreate and perpetuate a species, it is to perpetuate one's own genes. Therefore those males that leave the greatest number of descendents have proven themselves to be the most fit. Most females will mate but often only a select number of males will have the chance to. The female wants to increase her fitness (meaning the health and strength of her offspring) by mating with the best male available. She becomes selective and ends up rejecting most suitors.
In the whole animal kingdom, some species are in fact monogamous throughout their lives, and not all species that compete for a mate are equipped with horns like the thin horn sheep that'll help impress a lady. But when it comes to the mating game, the answer is usually the same. Species are looking to leave a legacy; a healthy, strong representation of themselves to send out into the world and I think that is relatable to almost anyone. Just try to remember this innate tendency when your daughter introduces you to that menacing captain of the football team who, in her eyes, is just perfect.