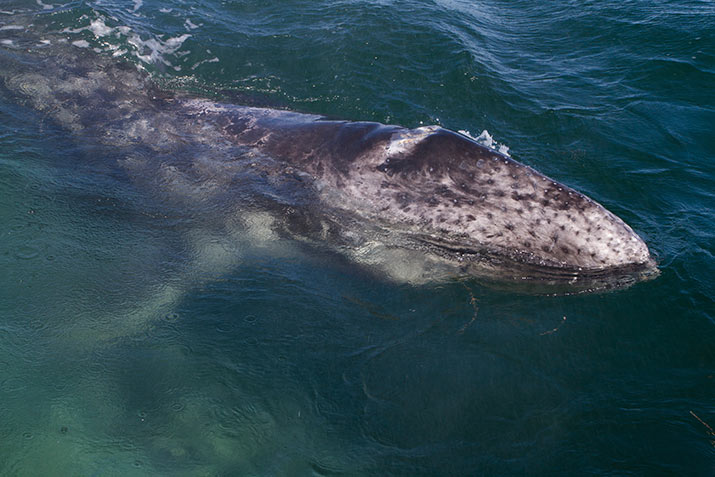 (Eschrichtius robustus)
STATUS: Special Concern


(The Atlantic population is extirpated and the Eastern North Pacific population is of special concern)
Canadian origin:
Coast of British Columbia to the top of Alaska
Destination:
Travelling in groups called pods, some of these giants swim 20,000 kilometres round-trip from their summer home in Alaska and the north Pacific waters to the warmer waters off the Mexican coast, where they winter and breed in the warmer climate.
Habitat:
Grey whales are the only whales that bear their young in warm, shallow, sheltered bays and lagoons. In the spring, they leave the winter breeding grounds in Mexico and migrate north towards Alaska.
Food sources:
The grey whale feeds on amphipods and tube worms, which it eats by turning on its side or using its snout to dislodge these tiny creatures from the sea floor. It draws in the cloud of sediment, filters the crustaceans with its baleen, and then expels the waste.
Fun fact:
Grey whales were formerly known as "devil fish" because of their fighting behaviour when hunted.

IUCN (International Union for Conservation of Nature). 2014. The IUCN Red List of Threatened Species. Version 2014.3. iucnredlist.org. Downloaded on 28 November 2014