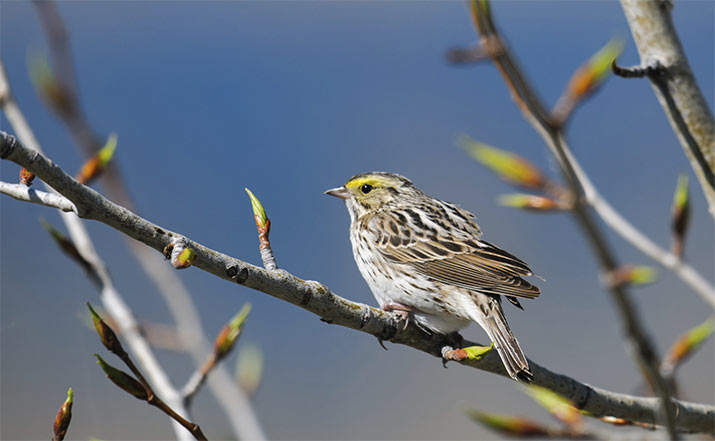 (Passerculus sandwichensis princeps)
STATUS: Special Concern


(Only the Princeps subspecies is special concern. All other Savannah sparrow subspecies are not at risk.)
Canadian origin:
Sable Island, Nova Scotia
Destination:
Maine, Vermont, New Hampshire and Nova Scotia
Habitat:
The savannah sparrow breeds mainly only on Sable Island and winters along the mid-Atlantic coast.
Food sources:
The species eats insects, larvae and other small arthropods. In the winter, it eats seeds.
Fun fact:
It returns to its place of birth to breed (called philopatry). Since Sable Island is very isolated, this species rarely breeds with other subspecies.

COSEWIC Assessment and Status Report on the Savannah Sparrow Passerculus sandwichensis princeps subspecies in Canada – 2009: Figure 2. Summer breeding range (Sable Island) and wintering range (greyed coastline) of the Ipswich sparrow (after Stobo and McLaren 1971; Horn 1999; Dale 2007)