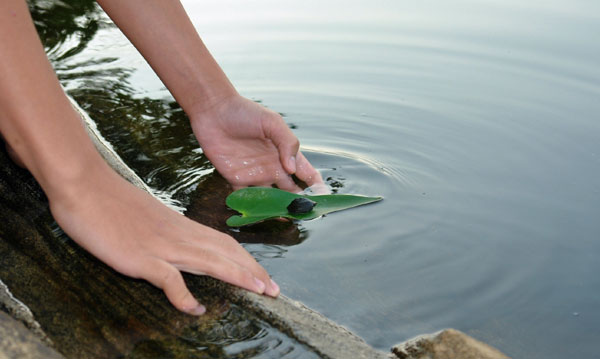 TURTLE S.H.E.L.L. runs a rehab centre for injured turtles. Here's what they recommend you do if you come across an injured turtle:
Take note of where the turtle was found
Pick up the turtle (using a towel or jacket) - take special care when dealing with snapping turtles
Place in a dark box
Call the turtle hotline at 613-446-9927. There are 19 drop-off locations listed at www.turtleshelltortue.org

Most injured turtles are females injured while crossing roads on their way to nesting grounds to lay eggs. Turtles are kept at the rehab centre until they are well enough to be released.
Learn more about how to care for injured turtles »