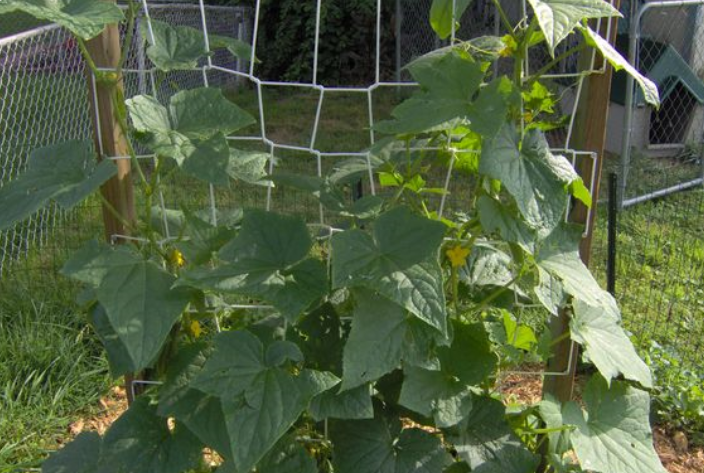 If you have limited space to grow food, consider growing vertically. Several vegetables can thrive as they grow vertically rather than sprawling across the ground. In addition to the commonly trellised tomatoes and pole beans, consider applying a similar approach with cucumbers, small squash and melon varieties.
Besides saving space, your veggies will be easier to spot and harvest, eliminating the chance of overlooked food rotting on the ground. It also makes your produce inaccessible to many soil dwelling pests. The improved air flow will reduce the potential for diseases like mildew and, with vegetables off the ground, they will ripen uniformly as light reaches all sides evenly. Place your trellis in a spot where the shade created from it can benefit another plant such as lettuce.
There are many types of trellises that can work. Some are vertical rectangular supports while others are an inverted V for two rows of veggies to climb up. All styles have two things in common - strong supports and interlacing string, plastic or branches for the plant to climb up. To make your own trellis, decide which style suits your space and preference, then check if you have materials handy or items that can be reused in this new way. Fortunately, if you need to buy the materials, they don't tend to be very costly.
We scoured the internet for a variety of DIY practical trellis ideas. Check them out on our Pinterest board.
Copyright Notice
© Copyright Canadian Wildlife Federation
All rights reserved. Web site content may be electronically copied or printed for classroom, personal and non-commercial use. All other users must receive written permission.