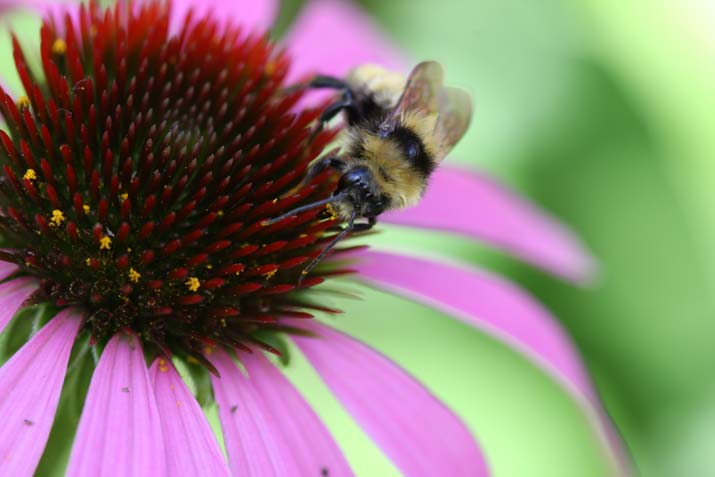 Believe it or not, Canada has more than 800 species of bees! There are not only honey and bumblebees but also leafcutter, carpenter, sweat, mason, orchard, and digger bees to name a few. All are important pollinators.
Though the honey-bee is probably the best known of bees, it is not native to Canada. Our native bees are actually better pollinators. Many are able to work in all kinds of weather (unlike the honeybee who goes into hiding if it is not warm and sunny), they tend to specialize in pollinating one type of plant and are therefore more efficient at it, and, without a hive to protect, are more docile than honey-bees.
Although an abundance of blooming flowers is important for bees, it is nesting sites that are often in short supply. Providing homes for our native bees will be greatly appreciated.
Obtain several 8 cm to 13 cm-thick blocks of wood (scrap lumber is fine).
Drill holes about 90 per cent of the way into the blocks, 3 to 8 mm in diameter, and spaced 1 to 2 cm apart.
Hang your bee bungalows in a shady, dry spot under the eaves of a house or shed in early spring. Do not place them in direct sunlight