July 12, 2018
By April Overall
Before you trek your five year old through the woods to set up camp, you might want to do a practice run in your backyard.
They'll have all the comforts at home and the adventure of sleeping under the stars too. Fingers crossed, you'll be camping in the woods in no time!
What You'll Need
Tent
Tarp (ground cover)
Sleeping bags
Pillows
Extra blankets
Flashlights or headlamps
Solar lanterns
Food and drinks
Sunscreen
Bug spray
Their favourite stuffed animal or blanket
Plants
Dirt
Gardening shovel or spade
During the Day:
Protect your family. Before the kiddos race outdoors, don't forget to protect the family from the sun. You'll want to apply sunscreen all over (don't forget behind their ears!) and make sure everyone is wearing some light layers. Make sure you've got some bug spray close by too in case those pesky mosquitoes decide to join your adventure.
Find the perfect spot for your tent and set up. You'll want to make your first backyard camping experience comfortable. That means setting up your tent on flat ground. Make sure you're not setting up on rocks or sticks because — ouch. You probably won't have a good night's sleep if you do that!
Once you've found the perfect spot, it's time to set up. Lay a tarp on the ground to keep your tent nice and dry. Ask your kids to help you set up the tent if they're at an age where they can help out. Make a rule from the get go that there are no shoes allowed in the tent – you'll track in less dirt if you kick off your shoes each time you enter.
Decorate the tent. It's time to make it cosy! Spread out your sleeping bags in the tent, along with pillows and extra blankets in case it gets cold. Next up? Ask your kids to make it their own! Encourage them to get their favourite stuffed animal or blanket and prop it up on their pillow. Don't forget their favourite book — you can read it with the help of a flashlight before bedtime.
Do a scavenger hunt! Try out the pollinator scavenger hunt from the June/July issue of WILD magazine. You'll look for pollinators like hummingbirds and Monarch Butterflies, listen for the wind and the buzz of bees, and find Wild Columbine and sunflowers. Don't forget to share what you saw on the iNaturalist Canada app.
Get digging. Now that you've explored your backyard a little, it's time to give back to those pollinators by gardening. Why not create a garden that will attract and help the bees and butterflies in your neighbourhood? Bees love Joe-Pye Weed, Vervain, sunflowers and Nodding Onion. Butterflies will go crazy for milkweed, lupine, Wild Bergamot, asters and verbena.
Break out the games! After all that hard work, it's time to have some fun. So set up an obstacle course, crack out the board games or play a game of hide and seek.
During the Evening: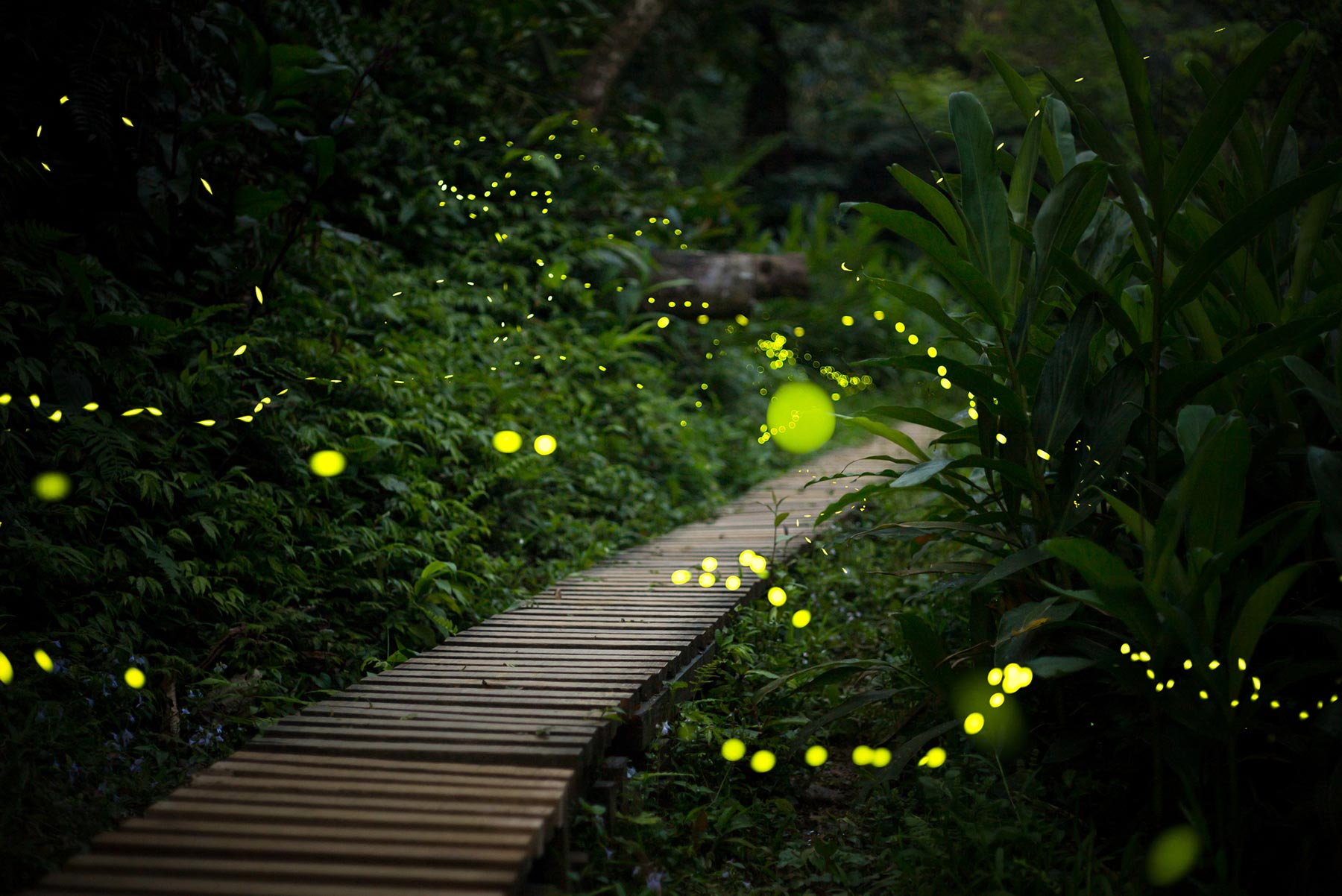 Set up lighting. As the sun begins to set, it's time to crack out the lighting you'll need for the night. If you've got headlamps or flashlights, place them on your pillow so you'll be able to get to them quickly. That'll make trips to the bathroom easier too. You'll also want a solar lantern set up in your tent if your little ones don't like the idea of waking up in the dark.
Eat outside. It's time to start up the barbecue! This is the perfect occasion for hotdogs and hamburgers. If you've got an outdoor firepit, roast some marshmallows, because nothing says camping like snacking on some delicious s'mores.
Change into pyjamas. After a busy day gardening and playing games, you probably got a little dirty (and a little sweaty too!). If you sleep in those clothes, you might get cold during the night. That goes for your kids too! So change into your cosiest pyjamas for the evening. Better yet, buy some special pyjamas for the occasion!
Look for nocturnal animals. Plenty of night-flying moths, bats, fireflies and even toads are active during the evening. Keep your eyes peeled for them so you can point them out to your favourite kids and admire how amazing they are.
Star gaze. Look up. Way up! If you're lucky enough to have a clear night, try star gazing. Download an app like Night Sky, Star Walk 2 or Sky View to help you search the dark sky for constellations.