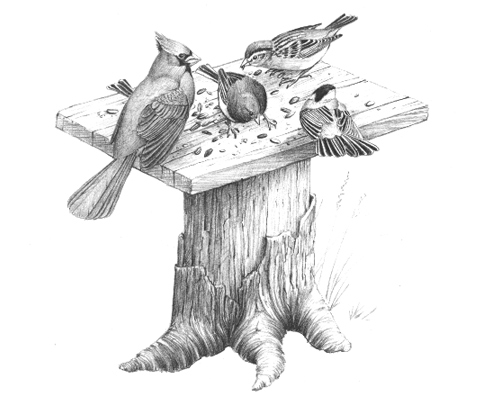 Background
In winter, when food is scarce, birds need more energy than usual to keep warm. A feeding station that provides nutritious food for hungry birds is like an oasis in the bleak cold.

Procedure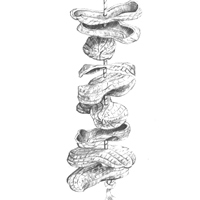 Suet Cake: Chickadees, nuthatches, woodpeckers, and other insect-eating birds appreciate a source of animal fat in winter to stay warm. To make them a suet cake, keep a cup of sunflower seeds and peanuts with a foil tart tray next to the stove. Pour leftover pan drippings or suet into the tray, adding seeds each time. When it's full, you'll have an irresistible treat for birds. Start making suet cakes early in fall. They'll keep in the refrigerator for several months and birds will be grateful for them on cold winter days.

Simple Feeders: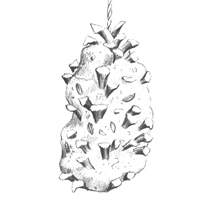 • A string of peanuts hung from a branch looks scrumptious to a blue jay.
• An old mesh onion bag filled with suet or pan drippings and tied to a tree-trunk works well and makes bark-clinging birds, such as woodpeckers, feel right at home.
• Pine cones coated with a mix of cornmeal and suet can be dangled from branches.
• A hanging log drilled with holes for suet makes a cheap, handy feeder that gets high ratings from birds.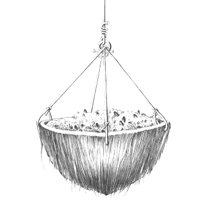 A Backyard Buffet: Any creature gets tired of having the same old thing for dinner every day. Try offering a smorgasbord of goodies, such as unshelled peanuts, millet, cracked grains, sunflower seeds, and suet (raw or rendered with seeds). A wide variety of commercial birdseed mixtures are available. Don't forget that many birds hanker after planted treats in winter, such as the fruits and seeds of wild crabapple, serviceberry, pin-cherries, hawthorn, Buffaloberry, red-osier dogwood, white spruce, and staghorn sumac. See "Plants for All Seasons".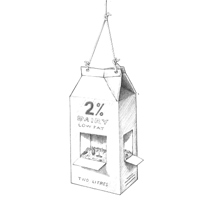 Location: Bird feeders must be well located to work properly. Place them close enough to trees, shrubs, and bushes so that birds will have shelter, but far enough away that cats can't creep up and pounce on them during mealtime. Birds need to be able to escape easily from predators that may also be attracted to their feeding station.

Backyard Peacekeeping: Squirrels and chipmunks are among the dinner guests that may scare birds away from your feeder. To solve this problem, place a simple shelf-like feeding station in an elevated spot for small mammal visitors. Don't feed squirrels and chipmunks directly on the ground; this will tempt cats, which may also be prone to the occasional snack attack.

Maintenance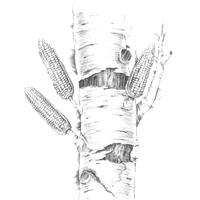 • Remember: Once you start feeding your feathered friends they'll continue to depend on you. It's vitally important not to let them down.
• Clean off your bird feeders promptly during and after a snowfall. Make sure the feeders are full of seed, especially after a heavy snowfall or during icy-cold weather. Small birds in particular must work hard to stay warm and need more food than usual when temperatures fall below zero.
• When your feeders are operational you'll discover how fun and rewarding they can be. Seek out an identification guide to learn more about the birds you're helping!