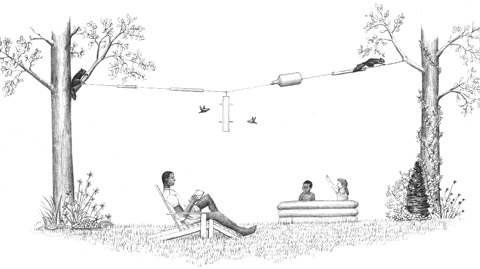 Background
One of the most common and troublesome rodents is the Norway rat (Rattus norvegicus). This alarmingly adaptable species is found worldwide in basements, sewers, dumps, and buildings of all kinds. It dives and swims well and is at home in cities, towns, and villages.
In residential areas, this species is attracted to garbage cans, compost heaps, pet dishes, and bird feeders. If rats are running you ragged, try the following tips to drive them away from your property:
Cleaning up even a small area can do the trick since rats generally stay close to home. Clear away piles of junk, lumber, or other objects that may conceal burrows.
Ensure that your garbage cans and compost bins have tight-fitting lids.
Choose a bird feeder with a lip around it to reduce the spillage of seeds on the ground.
If you feed your pets outside, pick up their dishes as soon as they've finished eating.
Plant daffodils, hyacinths, and scilla - rats and mice dislike the smell of these flowers.
When using live traps, release the animals into the wild or a large urban forest. Use snap traps only when all other methods fail. To prevent pets or children from being injured, place the traps in coffee cans or other small containers.
Tell your neighbours you're having a problem. Ask if they'll cooperate by rodent-proofing their yards as well.