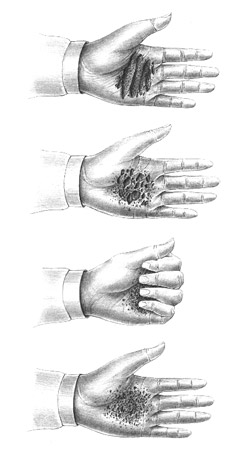 Maybe all you have to work with is sand, gravel, or heavy clay. While the challenge is greater, certain plants will still thrive. For example, most pine trees grow well in sand. You would be wise to get advice from a forester, forestry technician, nursery, or landscape professional.

Once you've chosen your planting site, examine the texture of the soil by squeezing it in your hand. Loamy, well-structured soil that's rich in organic matter and highly fertile is generally best for planting. Soil that isn't loamy can often be improved with the addition of fertilizers and organic matter such as manure or compost.

Have a soil sample analyzed. Contact your local agriculture department for information on how to take a soil sample and where to send it. Plan ahead! The process could take time. The agriculture department will provide you with an easy-to-read report, including a list of recommended fertilizers. Remember to take the report along with you when choosing plants, trees, and shrubs for your backyard.