By Stephanie Bonner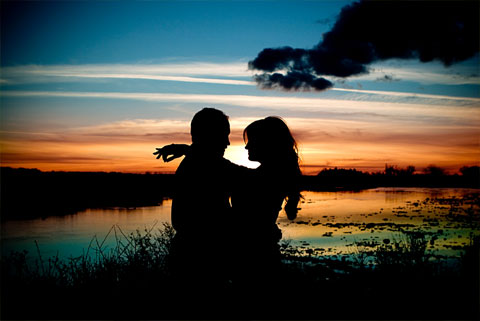 What could be more romantic than running away with your sweetheart this Valentine's Day? We've got the top five romantic retreats that have got CWF's stamp of approval (all having been certified as wildlife-friendly by CWF's Backyard Certification Program), where you can escape the bright lights of the city and cozy up with your honey.
1. Gibsons, British Columbia
For the ultimate R&R session, head to the Arcturus Retreat Bed and Breakfast and enjoy beautiful views of the mountains, as well as your own private deck and hot tub.
2. Nanton, Alberta
The Chimney Rock Bed and Breakfast boasts panoramic views of the mountains and overlooks the serene Chaffen Creek.
3. Fern Glenn, Ontario
Just north of Muskoka, the Fern Glen Inn Bed & Breakfast is the ideal locale to get a little closer to nature and enjoy the fresh winter air with toboggan rides and snow shoeing.
4. Maria, Quebec
Tucked away between the Chic Choc mountains and the serene Bay des Chaleur, Maison Mowatt House is a must-visit if you want a quiet retreat this Valentine's Day.
5. Porters Lake, Nova Scotia
Enjoy the season with ice skating on the lake and warm up by the fireside with hot cocoa at Wooden Bear Lodge.