By Jennifer Smart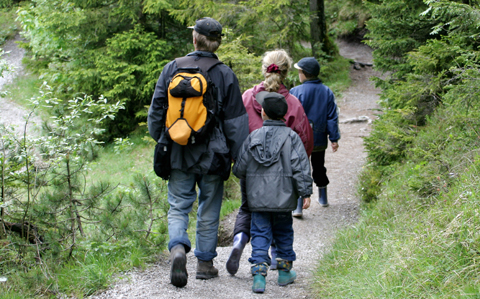 Whether your reasons for sticking close to home this summer are to go easy on your pocketbook or the planet, a staycation is a fantastic way to discover nature in your own backyard. Not only will getting outside connect you with nature; studies indicate that spending time in the great outdoors is great for your health and happiness, too! To get you started on the path to a memorable summer staycation, here are some simple ideas from the Canadian Wildlife Federation:
Plant a Wildflower Garden
Gardening is a relaxing, inexpensive and fun way to get hands-on with wildlife. By creating habitat in your backyard or on your balcony, you can enhance the enjoyment of your outdoor space by attracting a variety of species. Identifying the species that stop by your place is another fun staycation activity!
Visit WildAboutGardening.org or check out CWF's Demonstration Garden for some inspiration to get you started.
Visit a Park
From picnics to hiking to canoeing, there are countless ways to enjoy Canada's national, provincial, territorial and local parks. Home to numerous species and habitats, parks are also a great way to immerse yourself in our country's varied and majestic landscape.
To find a national, provincial or territorial park close to you, visit the Canadian Parks Council.
Take a Hike
You don't have to be out in the woods to see wildlife. Even a quick walk around the neighbourhood will reveal an abundance of city-dwelling creatures — you just need to know where to look. Check out the new Hinterland Who's Who websiode on living with urban wildlife to familiarize yourself with some of Canada's most common wild inhabitants and learn how to peacefully co-exist with them by following a few easy tips.
Best wishes for a naturally relaxing summer staycation from CWF!