By Stephanie Poff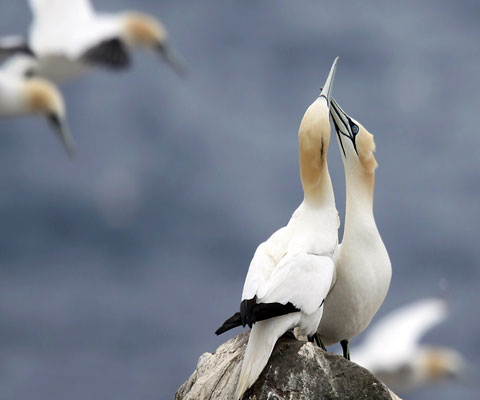 Photo by: Megan Lorenz
For this edition of Take Five, we're getting lovey-dovey about nature. These couples are fetching aren't they? Snap your own pics of wildlife in love and enter our February By Popular Vote contest. The theme for this month is "Love is in the air."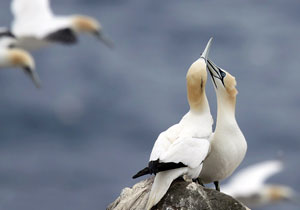 Photo by: Megan Lorenz
• Gannet pairs may remain together over several seasons. They perform elaborate greeting rituals at the nest, stretching their bills and necks skywards and gently tapping bills together.


.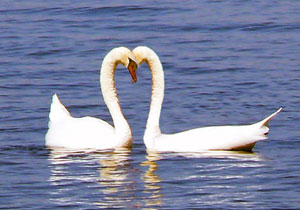 Photo by: Leslie Hamori
• Many of the ponds where trumpeter swans breed are still frozen when they arrive, but some of the larger bodies of water may have open leads, where the swans congregate. Young from previous seasons usually gather in small flocks, remaining together throughout the summer on lakes not occupied by breeding pairs.


.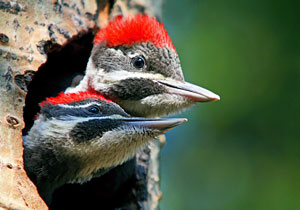 Photo by: Alanna Cluff
• It is fairly easy to recognize a pileated woodpecker by its large size and the red crest on its head. The body is predominantly black, with thick black and white stripes reaching from the bill to the wing and chest area. A red 'moustache' along the cheek distinguishes males from females.


.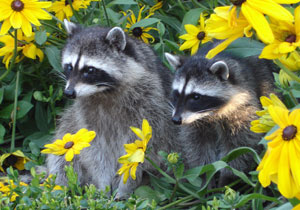 Photo by: Carol Anne Carstensen
• The raccoon's breeding season generally begins in late January to March in most areas. Birth of offspring peaks during May, although births have been recorded as early as March or as late as September. Year-round breeding has been reported for raccoons in southern areas.


.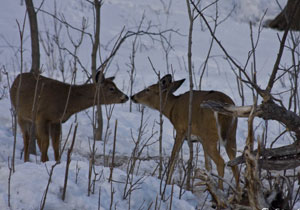 Photo by: Eric Brissette
• Deer reproduce quickly. A healthy herd is capable of almost doubling its numbers during a favourable year. Under good conditions, female fawns tend to breed at six to seven months and produce singletons, or one baby. Male fawns and male yearlings are sexually mature but are seldom given a chance to breed.


.