By Stephanie Poff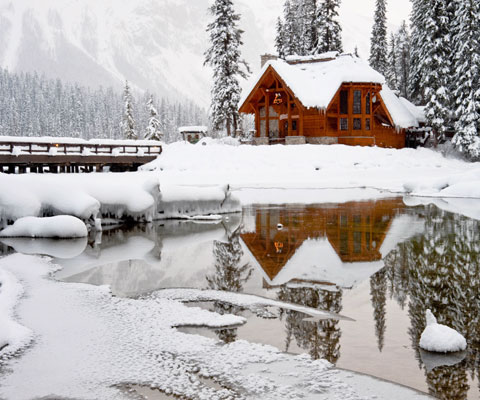 Photo by: Gord MacPherson
After ringing in the New Year, Canadians are preparing to face some of the coldest temperatures of the year. With that in mind, are you ready for the cold, or better yet, can you capture it? CWF's monthly photo contest By Popular Vote is celebrating January with the theme "Catch the Chill" which encourages photos of Canada at its coldest. Brrrrr….we're already feeling the chill over here!


| | |
| --- | --- |
| Photo by: Kathy Dyck | The coldest temperature in Canada was recorded just outside of the town of Snag, Yukon when temperatures dropped to -62.8C Makes that -20C feel like a tropical heat wave! |
| Photo by: Kate Frank | The Great Ice Storm of 1998 (which coated cities in Ontario, Quebec and New Brunswick with three to four inches of ice) directly affected more people in Canada at once than any other weather related event in history. |
| Photo by: Arlee Franke | Black ice appears black because it forms at a slow freezing rate, slowly forcing air bubbles out and appearing clear, or black, over road surfaces. Watch out! |
| Photo by: Gord MacPherson | Lake and pond ice is considered relatively safe to walk on at four to six inches thick. The greater the thickness the safer it's considered to be, but use your noggin. Unforeseen conditions can make a skate on the pond go from fun to dangerous. |
| Photo by: Arie Vryenhoek | Did you know that for frost to form, an object must become colder than the surrounding air and reach a temperature below the freezing point of water? |
Copyright Notice
© Copyright Canadian Wildlife Federation
All rights reserved. Web site content may be electronically copied or printed for classroom, personal and non-commercial use. All other users must receive written permission.