May 26, 2020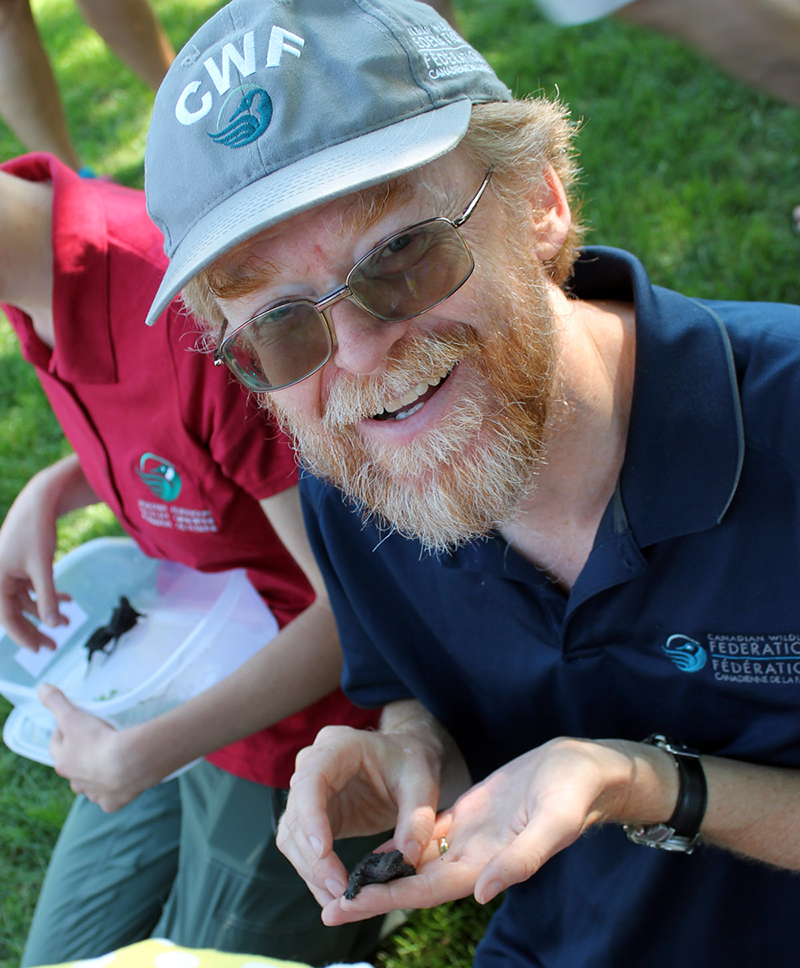 OTTAWA, May 26, 2020 - The Canadian Wildlife Federation (CWF) today announces that it has been accredited under Imagine Canada's Standards Program. With this achievement, we join a distinguished community of 248 nonprofit organizations dedicated to operational excellence.
The Standards Program is a Canada-wide set of shared standards for charities and nonprofits designed to help organizations strengthen their operations in five fundamental areas: board governance; financial accountability and transparency; fundraising; staff management; and volunteer involvement. "During this difficult time, CWF continues to be your connection to wildlife," says Rick Bates, CEO. "We are providing on-line educational resources and encouraging people to connect with nearby nature while adding observations of plants and animals to the iNaturalist.ca website. We are also conducting essential wildlife research and habitat restoration while following social distancing guidelines."
The designation by Imagine Canada reaffirms CWF's commitment to the wise stewardship of charitable donations.
"Earning the accreditation, especially in these changing times, shows remarkable resilience, and a strong commitment to innovation and excellence," says Bruce MacDonald, President and CEO of Imagine Canada. "We commend the latest well-deserving recipients of the Trustmark for achieving Imagine Canada's Standards accreditation, and demonstrating outstanding adherence to sound governance."
About the Standards Program
The goals of Imagine Canada's Standards Program are to increase organizational excellence and transparency of charities and nonprofits, to build resilience and to strengthen public confidence in individual organizations and the sector as a whole. To earn the accreditation, organizations must meet 73 standards in financial management and accountability, fundraising practise, board governance, staff management, and volunteer management.
Peer-review Process and Compliance
Our policies and procedures in the five areas of compliance were evaluated by a group of volunteers from the sector, and were found to be compliant with the Standards Program. Accredited organizations are required to complete full re-accreditation on a five-year basis. Compliance during the accreditation period is monitored regularly and requires organizations to submit evidence demonstrating selected standards are being met.
"The Imagine Canada Trustmark lets our supporters know that even under unanticipated circumstances, CWF is continuing to prioritize accountability, transparency and governance while continuing its important works," Bates says. "We extend our sincere thanks and best wishes to the many Canadians who continue to do more for wildlife during the pandemic."
- 30 -
About the Canadian Wildlife Federation:
The Canadian Wildlife Federation is dedicated to fostering awareness and appreciation of our natural world. By spreading knowledge of human impacts on the environment, conducting research, taking action to conserve habitat and wildlife, recommending legislative and policy changes, and co-operating with like-minded partners, CWF encourages a future in which Canadians can live in harmony with nature. Visit CanadianWildlifeFederation.ca for more information.
For further information:
Pamela Logan
Director of Communications
pamelal@cwf-fcf.org
1-613-599-9594 x 250