April 2, 2020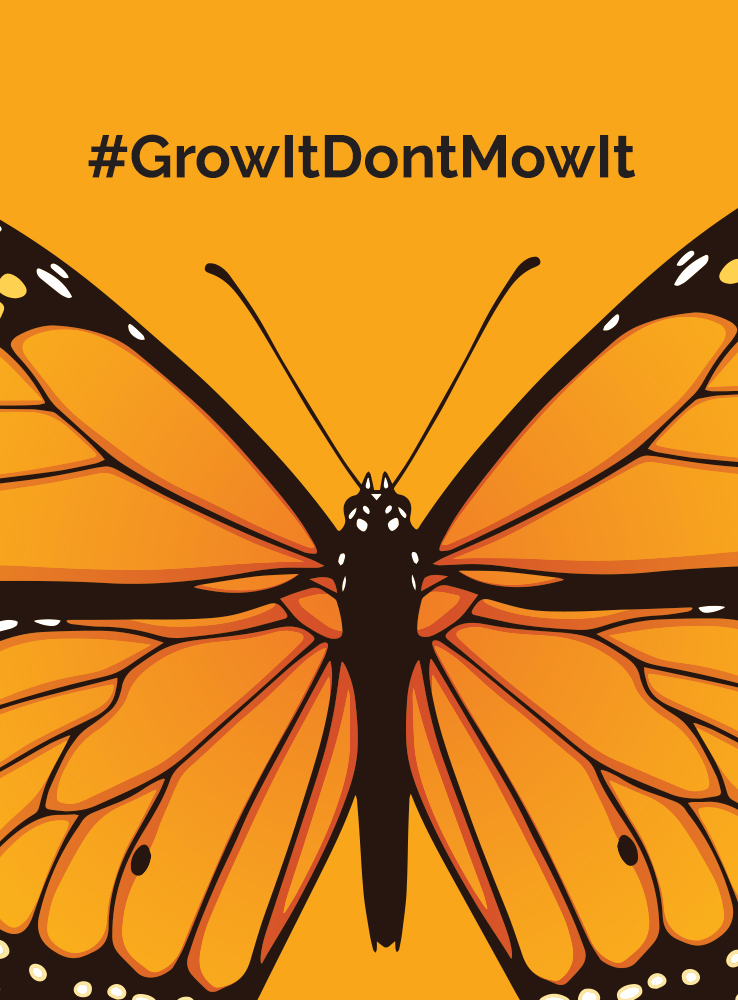 OTTAWA, April 2, 2020 -Recent reports from Mexico show a large decline in overwintering Monarch butterfly populations, just as the Canadian Wildlife Federation (CWF) launches a new campaign encouraging the natural growth of wild flowers and native meadows to restore habitat for Monarch and other pollinators in decline.
"CWF's #GrowItDontMowIt program highlights the importance of providing a diversity of native wildflower-rich habitats," says Carolyn Callaghan, CWF Senior conservation biologist, terrestrial wildlife. "Pollinator pathways can be created across Canada by reducing mowing and growing pollinator-friendly native wildflowers on roadsides, backyards, boulevards, and transmission lines." The campaign encourages roadway and rights-of-way managers as well as homeowners to reduce the amount of mowing and seed with native wildflowers. Canada has 1.4 million kilometers of roads and 6.2 million backyards. This represents a tremendous opportunity for pollinator conservation. Some municipalities are already practicing pollinator-friendly management and are experiencing cost savings.
As migration season resumes, it's critical that we improve the habitat for Monarchs along roadsides, utility corridors and other rights-of-way in addition to urban areas, Callaghan said. Eight species of bees are also at risk in Canada.
"Pollinators are responsible for one out of three bites of food we eat so it is critical that we work together to provide natural solutions to growing problems."
For more information visit HelpThePollinators.ca.
About the Canadian Wildlife Federation
The Canadian Wildlife Federation is a national, not-for-profit charitable organization dedicated to fostering awareness and appreciation of our natural world. By spreading knowledge of human impacts on the environment, carrying out research, developing and delivering education programs, promoting the sustainable use of natural resources, recommending changes to policy and co-operating with like-minded partners, CWF encourages a future in which Canadians can live in harmony with nature. For more information visit CanadianWildlifeFederation.ca.
-30-
Contact:
Heather Robison,
Media and Community Relations Officer
heatherr@cwf-fcf.org
613-599-9594 x 212
306-550-6340 (c)