May 17, 2017
For Immediate Release
Wild Family Nature Club Hosted by Vancouver Aquarium Marine Science Centre Named "Best Program" at Cascade Awards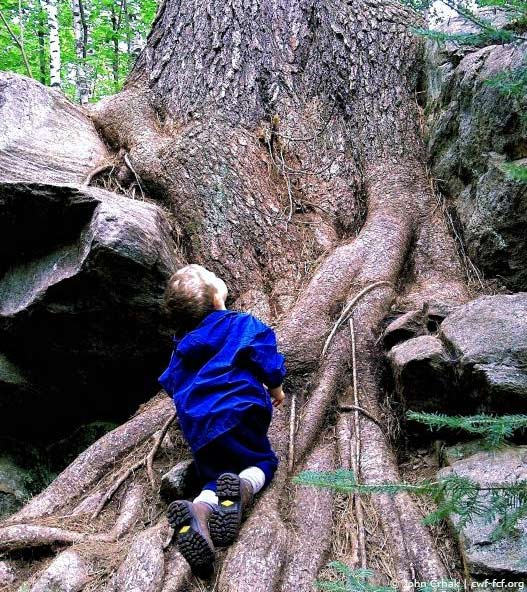 Vancouver, B.C. - Vancouver Aquarium Marine Science Centre, in collaboration with the Canadian Wildlife Federation (CWF), has taken home top prize for its WILD Family Nature Club program at the annual CASCADE Awards, hosted by the Canadian Association of Science Centres. WILD Family Nature Club was named Best Program for a large institution at the annual award ceremony, which took place in Toronto on May 6, 2017.
WILD Family Nature Clubs were created by the Children and Nature Network, which partners with Vancouver Aquarium and CWF to bring the initiative to local communities and families. The programs are dedicated to connecting people back to nature by providing fun and engaging opportunities for families to take part in outdoor activities such as hikes, hands-on exploration along waterways and other enjoyable outdoor family pursuits. These experiences give families a sense of their surroundings, allow for free play in nature, and familiarize participants with the many opportunities for outdoor recreation in their local neighborhoods.
"Our goal with WILD Family Nature Clubs is to create an engaging and easy way for families with young children to get first-hand experience with nature, something that can be so rich and rewarding but requires an effort in our increasingly urban lives," said James Bartram, vice-president of education and youth, Vancouver Aquarium Marine Science Centre. "This award is an honour, and reinforces the important role that conservation organizations play in connecting our youth to the incredible, biodiverse spaces we have in our own backyards."
In 2016, the Vancouver Aquarium joined together with CWF to start hosting a bi-weekly club based out of the Aquarium. In its first year, the Aquarium held 20 sessions with an average of 25 participants in each one. Led by a Vancouver Aquarium educator, sessions cover a variety of themes, such as beach exploration, bird spotting or pond dipping. One week, participants might be led to the beach, where children are encouraged to explore the textures and colours of an area and let their imagination take them take them on an adventure, with the beach and the oceans as their inspiration. Another week, families will visit a nearby pond where they get their hands wet, scooping up water, making mud or looking at water samples through a magnifying class to spot insects or plankton. Through this unstructured but dedicated time, participants are able to re-connect with nature in their own, meaningful way.
"Outdoor play in nature under the supervision of a caring adult is the best way to develop a life-long interest in conservation and the science knowledge to support that interest," said Mike Bingley, CWF's education director. "CWF is proud to partner with the Vancouver Aquarium to deliver WILD Family Nature Clubs. We thank the Canadian Association of Science Centres for recognizing the outstanding leadership and success of this wonderful program which is creating the next generation of conservation leaders."
Participants are encouraged to take their learnings away and create their own WILD Family Nature Club in their local community, with resources provided by CWF. To multiply its impact, the Aquarium has also trained a group of dedicated volunteers to deliver WILD Family Nature Clubs across the Lower Mainland of B.C. The program is free of charge and upcoming dates are listed on the CWF website, including May 26 in Vancouver.
The CWF WILD Family Nature Club toolkit is available online in seven languages and programs are offered across Canada. Canadians can access conservation education resources, share outdoor experiences and connect with other clubs through this popular program.
Vancouver Aquarium Marine Science Centre
The Vancouver Aquarium Marine Science Centre is a non-profit society dedicated to the conservation of aquatic life. www.vanaqua.org
Canadian Wildlife Federation
The Canadian Wildlife Federation is a national, not-for-profit charitable organization dedicated to fostering awareness and appreciation of our natural world. By spreading knowledge of human impacts on the environment, sponsoring research, developing and delivering education programs, promoting the sustainable use of natural resources, recommending changes to policy and co-operating with like-minded partners, CWF encourages a future in which Canadians can live in harmony with nature. For more information visit CanadianWildlifeFederation.ca
-30-

Media contacts
Alexis Brown │Vancouver Aquarium │604.659.3777 │ alexis.brown@vanaqua.org
Pamela Logan │Canadian Wildlife Federation │613.599.9594 x 250 │ pamelal@cwf-fcf.org
Heather Robison │Canadian Wildlife Federation │306.540.5302 │ heatherr@cwf-fcf.org
Social Media:
@vanaqua, @CWC_FCF