February 23, 2017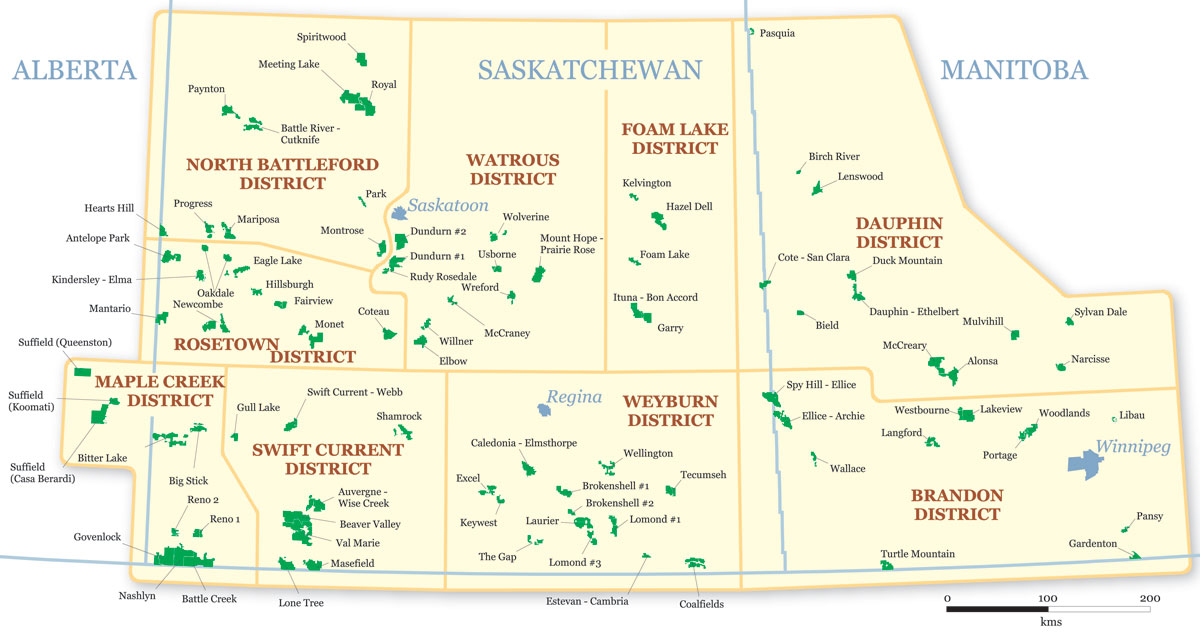 Enlarge map
OTTAWA, Feb. 22, 2017 - The Canadian Wildlife Federation (CWF) is urging the government of Canada to protect prairie grasslands by conserving the last remaining PFRA community pastures as habitat for species at risk.
"There are more than 30 endangered species on these community pastures," said Dr. Carolyn Callaghan, senior conservation biologist with CWF. "We must act now to ensure the survival of species at risk such as the Swift Fox and Burrowing Owl, but also to ensure the protection of the most endangered ecosystem in the world, the temperate grasslands."
The Prairie Farm Rehabilitation Administration (PFRA) community pastures are comprised of 2.3 million acres of native prairie grassland in Alberta, Saskatchewan and Manitoba. These pastures were created following the dustbowl of the 1930s. They were owned and managed by Agriculture and Agri-Food Canada for the purpose of restoring and managing fragile grasslands. There are 87 pastures in total.
Approximately 2,500 beef producers used the pastures each summer, grazing about 220,000 head of livestock for a fee. Agriculture Canada employees managed the pastures for species at risk and preventing the spread of invasive alien plants. In 2012, the federal government announced that these pastures were being transferred to the provinces. This transfer of title is ongoing. Unfortunately, the provinces have not committed funding for managing species at risk on the pastures and Saskatchewan announced early on that they would like to sell the properties.
"Over 80 per cent of native prairie has been lost in Canada, and the PFRA community pastures represent a large portion of what remains," said Dr. Carolyn Callaghan, terrestrial wildlife specialist. "We're very concerned about the fate of our native grasslands and the species at risk they support if the last remaining pastures are sold off to private interest. There remains an opportunity to see these lands protected and to ensure continued stewardship in partnership with cattle ranchers."
Species at risk on the pastures include Greater Sage Grouse, Swift Fox, Monarch Butterfly, Burrowing Owl, Northern Leopard Frog and Black-footed Ferret. Many other plants and animals are also in danger of extinction, including pollinators such as the Western Bumble Bee and the Yellow-banded Bumble Bee.
CWF's call to action coincides with a national meeting of environment ministers to talk about species at risk and protected areas targets. In particular, discussions will include how to achieve Canada's promise to the world of protecting 17 per cent of terrestrial habitat across Canada by 2020 (we currently protect 10 per cent of our land). The Government of Canada, with support from provincial and territorial governments, signed and ratified the United Nations Convention on Biological Diversity in 1992, believing it to be a very important instrument for conserving biodiversity. Protecting the former PFRA community pastures should be a key part of actions to achieve our biodiversity target. For more information visit CanadianWildlifeFederation.ca.
-30-
About the Canadian Wildlife Federation:
The Canadian Wildlife Federation is a national, not-for-profit charitable organization dedicated to fostering awareness and appreciation of our natural world. By spreading knowledge of human impacts on the environment, carrying out research, developing and delivering education programs, promoting the sustainable use of natural resources, recommending changes to policy and co-operating with like-minded partners, CWF encourages a future in which Canadians can live in harmony with nature. For more information visit CanadianWildlifeFederation.ca.
Contact:
Heather Robison
Media and Community Relations Officer
heatherr@cwf-fcf.org
306-540-5302