September 18, 2017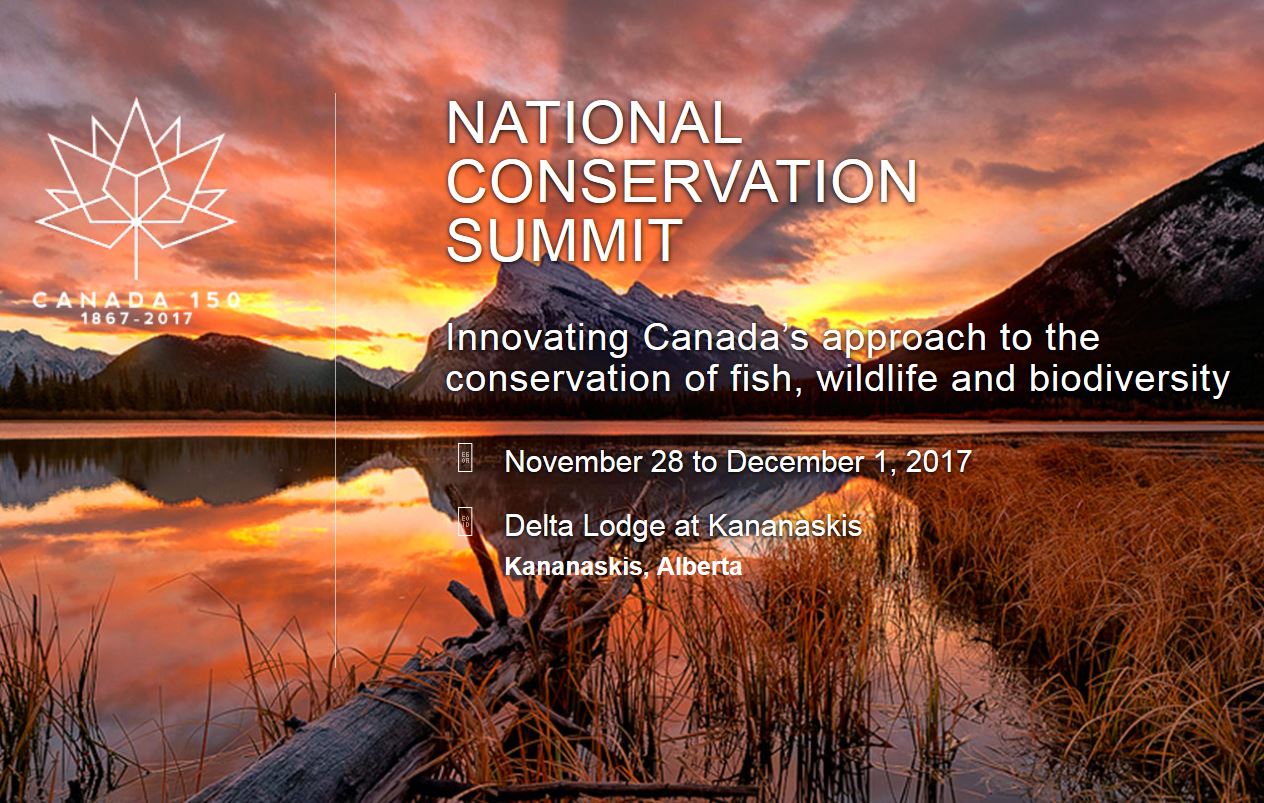 OTTAWA, September 18, 2017 -The Canadian Wildlife Federation (CWF) is calling Canadians to help chart a path forward for innovative actions to ensure abundant wildlife and habitat for future generations.
The CWF 2017 National Conservation Summit will bring together approximately 175 people with a broad range of perspectives on wildlife including environmental groups, indigenous leaders, hunting and angling organizations, academia, industry and government to seek collaborative action for fish, wildlife, and biodiversity conservation.
"With the recently released statistics about declining wildlife populations and biodiversity, we need to come together to seek solutions," says Rick Bates, CWF Executive Vice-President and CEO. "This is an opportunity for thought leaders from across all sectors to share their ideas and expertise to help shape the future of conservation in Canada."
The summit focus will be on four critical themes needed to address key conservation challenges such as a changing climate or cumulative impacts across a landscape/seascape. The themes are:
Thinking bigger and broader
Making wildlife and habitat conservation relevant to Canadians
Building new partnerships for action on conservation
Establishing new ways of financing conservation.
The summit takes place from Nov. 28 to Dec. 1 at the Delta Lodge, Kananaskis, AB. Applications for registration are now being accepted. To sign up visit: conservationsummit2017.ca
About the Canadian Wildlife Federation:
The Canadian Wildlife Federation is dedicated to fostering awareness and appreciation of our natural world. By spreading knowledge of human impacts on the environment, sponsoring research, promoting the sustainable use of natural resources, recommending legislative changes and co-operating with like-minded partners, CWF encourages a future in which Canadians can live in harmony with nature. Visit CanadianWildlifeFederation.ca for more information.
-30-
Contacts:
Pam Logan
Director of Communications
pamelal@cwf-fcf.org
(613) 222-1405
Heather Robison
Media and Community Relations Officer
heatherr@cwf-fcf.org
(306) 540-5302