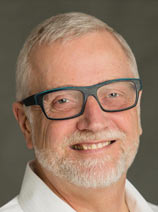 <!-\\Default - single specific -->
Rodney Briggs was a Canadian diplomat for fifteen years with postings to Thailand, Taiwan, China and South Korea. On leaving the Foreign Service, he became President of the Canadian Education Centre Network whose mandate was to promote Canada as a destination for international students. In 2007 he founded and became the Chairman and CEO of the for-profit company Maple Bear Global Schools which brings the Canadian bilingual education model to more than 40, 000 students in over 20 countries around the world.
Rodney has a passion for the environment. He was raised in Winnipeg, where he spent summers exploring the lakes and rivers of northern Manitoba and NW Ontario by canoe. He is an avid supporter of the Canadian Wildlife Federation (CWF), Robert Bateman Foundation, Nature Conservancy of Canada, the Trans Canada Trail and the Finca Cántaros Environmental Association, a new not-for-profit based in Vancouver but carrying out extensive environmental education and reforestation projects in Costa Rica.
<!-\\Default - single specific -->