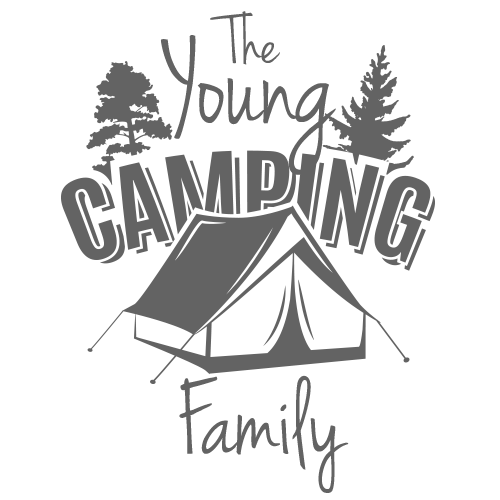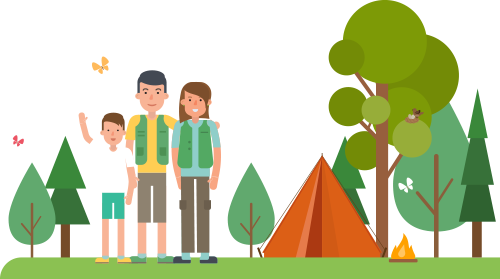 Protective and devoted parents with at least one juvenile in tow, usually two or three. Call is sometimes loud and squawking, but mostly happy. Parents often seen carrying or herding young. Kids are busy and energetic but tend to tire as the day progresses. They bore easily, so they need plenty of activity, stimulation and regular meals. Adults and young sleep soundly when night falls, but rise early.
Habitat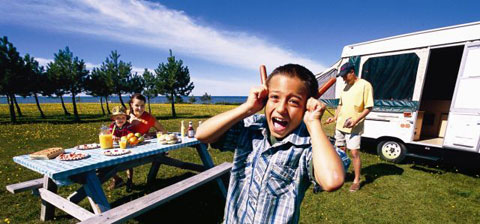 Small flocks of Toddlersetsour pace tend to congregate around interpretive trails, zoos, picnic benches, beaches and tree forts. Prefer habitat close to roads. Rarely venture far into the backcountry.
Needed Skill
How to play the game "Camouflage."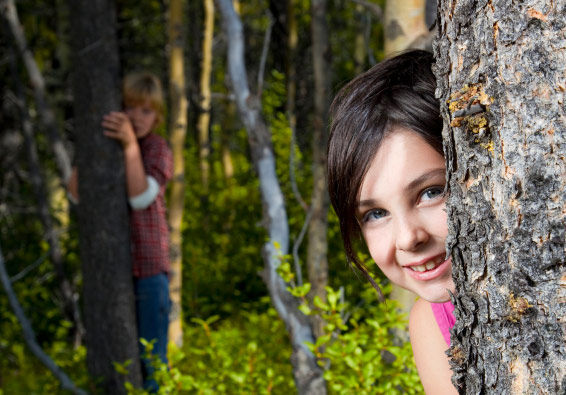 Find an area with lots of easy-access hiding places. "It" stands in one spot, closes her eyes and counts to 20. Everyone else hides out of sight, but as close to "It" as possible. After counting, "It" opens her eyes and, without moving, tries to spot the hiders, calling them out by name. When "It" can't find any more people, she closes her eyes and says "food for 15." All the remaining hiders have to tag "It" and then hide again, while "It" counts to 15. The game continues like this ("water for 10," "food for five") until only one hider remains.
Required Gear
Yakima Showcase 20 storage box
20-cubic-foot roof box like this takes the Tetris out of packing the car for a camping trip. The tool-free install is dead easy, and it opens from both sides, making loading a snap. ($1,560; yakima.com)
Where to Find Them
Tribune Bay Outdoor Education Centre, Tribune Bay Provincial Park, British Columbia
Although Tribune Bay Outdoor Education Centre focuses on running programs for groups, families can book visits there in August. Staff are available to help families set up camp when they arrive. Staff will also teach stand-up paddle boarding or kayaking, and take the crew on the high ropes course or climbing wall. Then there's the rest of the island to explore. The education centre is on Hornby Island, a mellow paradise of dry weather and friendly people, off the east coast of Vancouver Island. Its tent sites are just steps from one of the nicest beaches on the West Coast, and some of the warmest waters, too. Easy hiking and biking trails lead along the shore, up Mount Geoffrey and to vineyards, bakeries and more beaches. (tribunebayoutdoored.ca)
Jeremy's Bay Campground, Kejimkujik National Park, Nova Scotia
Probably the coolest thing about Kejimkujik National Park — besides trying to say the name — is the petroglyphs found along the shore of the park's namesake lake. Kejimkujik is also a dark-sky preserve, meaning the star show is top-notch. Meanwhile, the park's lake circuit is the best in the East. (pc.gc.ca)
Crandell Mountain Campground, Waterton Lakes National Park, Alberta
Tucked into the southwest corner of Alberta, Waterton Lakes National Park is quieter than its more famous Rocky Mountain neighbour — Banff National Park — but it's just as scenic and wildlife rich. The real reason to stay here, though, is so you can leave the tent behind and sleep in one of the five teepees set up in the campground. (pc.gc.ca)