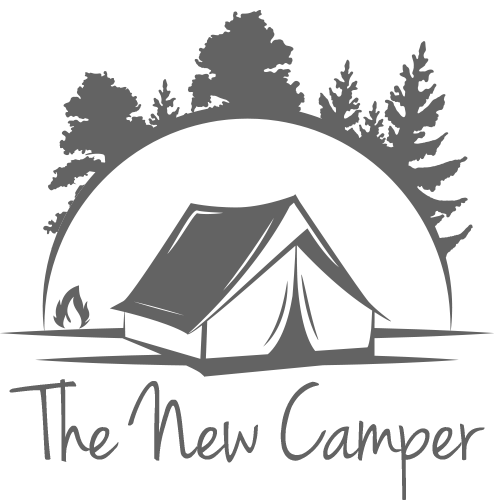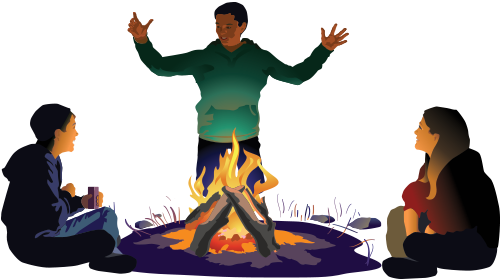 To Rookie canadiensis, "how to go in the woods" sounds like Hiking 101, not pointers for al fresco bathroom strategies. And that's just the beginning of the questions and uncertainties this species faces in the Great Outdoors. Even if they have been camping once or twice, they don't remember how. Spending the night outdoors looks and sounds like fun — but finding the gear, using it and even figuring out where to go is overwhelming.
Habitat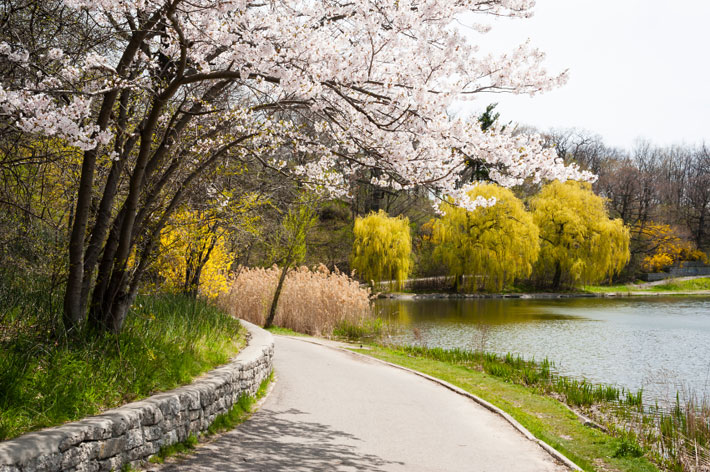 Most at home in cities and urban areas, Rookie canadiensis is drawn by an insatiable curiosity toward spending a night in a tent. Not ready for backcountry wilderness, they are most comfortable close to other humans, close to a Wi-Fi signal and within a short walk of their car.
Needed Skill
How to make s'mores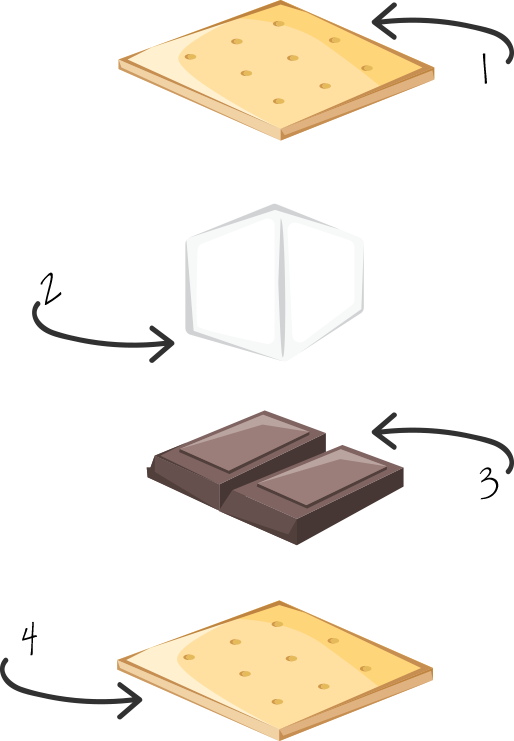 The best part of this classic campfire desert is experimenting with variations, but first perfect the basics. Gather graham crackers, chocolate chips and marshmallows. Burn a campfire until the coals are red-hot. Meanwhile, find a hot dog roasting skewer or sharpen a stick. Stick the marshmallow onto the skewer and roast to desired doneness (we're fans of golden brown). Sandwich gooey marshmallow between two graham crackers lined with chocolate chips. Let sit for a minute so the chocolate melts. Enjoy!
Required Gear
Eureka Lone Pine -1 C sleeping bag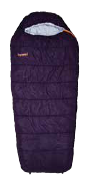 The Lone Pine checks all the boxes for a great first sleeping bag. This roomy bag is stuffed with enough easy-maintenance synthetic insulation for three-season use anywhere in Canada. Bonus: the bottom of the bag is grippy so it won't slide off a sleeping pad. ($100; eurekatentscanada.com)
Where to Find Them
Grundy Lake Provincial Park, Ontario
If recruiting friends or family to teach rookies how to camp isn't an option, Ontario Parks has them covered with Learn to Camp weekends. The one- and two-night trips to parks across the southern half of the province, including Grundy Lake Provincial Park, include most of the required gear and someone to walk newbies through how to use it. At Grundy, Parks Ontario has also sorted transportation. It's one of a few parks serviced by the Parksbus — public transport to and from Toronto.
Wilcox Creek, Jasper National Park, Alberta
Once a new camper has the basics covered, it's time to hit a classic. The Wilcox Creek Campground is one of the few drive-up campgrounds in North America that takes visitors into the heart of glacier country. The Wilcox Pass Trail — considered one of the best day hikes in Jasper — leads to spectacular views of the glaciated peaks of Mount Athabasca, Mount Andromeda, the Athabasca Glacier and the Snow Dome. If campers want a close-up experience, the Columbia Icefield is only a short drive away. It offers an iconic experience every Canadian should take in. (pc.gc.ca)
Point Wolfe, Fundy National Park, New Brunswick
Experience the largest tides on Earth near this Bay of Fundy campground, and cross a charming covered bridge on the way. Several hiking trails set off down and along the wild coast and into the highlands. For people who don't own tents, overnight options in Fundy National Park include yurts, cabins and oTENTik canvas tents. (pc.gc.ca)