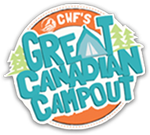 Make Camping Canada's Official National Pastime!
We live in the world's greatest campground, so it only makes sense to make camping Canada's official national pastime.
The Canadian Wildlife Federation's Great Canadian Campout is a perfect opportunity to get outside with family and friends this summer. From rolling prairies to Rocky Mountains, Arctic tundra to rugged coastline, we're surrounded by a diversity of breathtaking landscapes. Join the Great Canadian Campout and start exploring!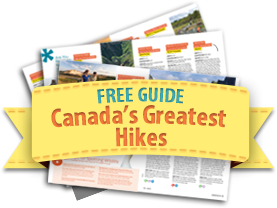 By registering online, you will receive a FREE guide to the best hikes in Canada, a fantastic resource that you can use to plan your next camping adventure.