<!-\\Default - single specific -->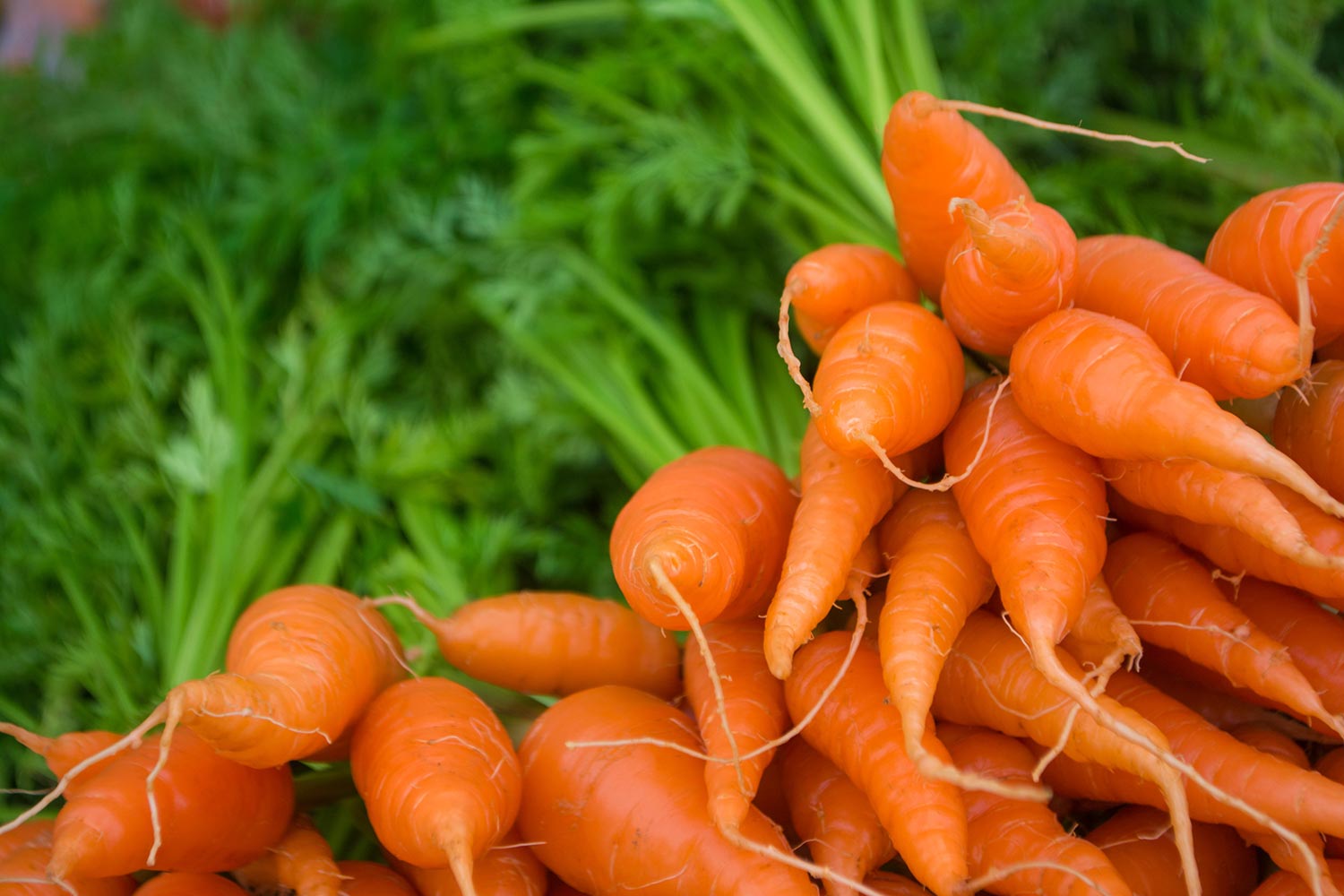 Carrots are a tasty and nutritious vegetable in the Parsley family. It was cultivated from the wild carrot (Dacus carota) approximately 3,000 years ago, if not longer, in the Mediterranean and Persian areas. Early records indicate that carrots were purple, white and yellow becoming orange only a few hundred years ago thanks to the Netherlands.
Carrots are now available as various cultivars with varying sweetness, size and maturity time. Chantenay carrots are small, suitable for growing in pots as are the mid-sized Nantes carrots. Imperator carrots are the longer more traditional carrot that you find in stores.
GROWING
All carrot types need loose soil that is easy for roots to grow in, rather than hard packed soil that can cause misshapen growth. For this reason, they also need soil free of stones which pose an even greater obstacle to grow around than hard packed soil. Keep in mind that the longer the variety, the deeper you will need to dig.
About three weeks before your last frost date, sow carrot seeds about two centimetres deep and either cover with sand or perlite or ensure the soil stays moist enough for the fragile seedlings to emerge. Even hard crusted soil can prevent sprouts from reaching sunlight. Mark each end of your rows clearly as carrot seeds can take up to a month to germinate in cool weather. For a continuous supply all summer, sow more carrot seeds every two to three weeks until midsummer, to give the last lot time to mature before the frost hits. As the seeds are so tiny, some gardeners mix the seeds with dry sand to help with distribution.
After about four weeks, thin seedlings to about seven to eight centimetres apart to encourage straight roots. To do this, gently pull up or snip some of the plants, trying not to disturb the soil around the carrots that are left to grow.
Keep the soil moist to prevent the carrots from becoming dry and splitting but don't overwater as this can cause too much growth in the tops rather than the root.
While it is helpful to save space by planting other smaller plants amongst the carrots, choose plants that have short roots and don't need anything below soil harvested before the carrots mature as this can disturb the soil and affect the growth of carrot roots. It will also put the carrot smell out into the air and can attract the carrot fly - a tiny green fly with a yellow head and red eyes which can be a nuisance, especially in the spring. They lay eggs that hatch and chew into the roots. You'll know something's wrong when you see your carrot greens turn black.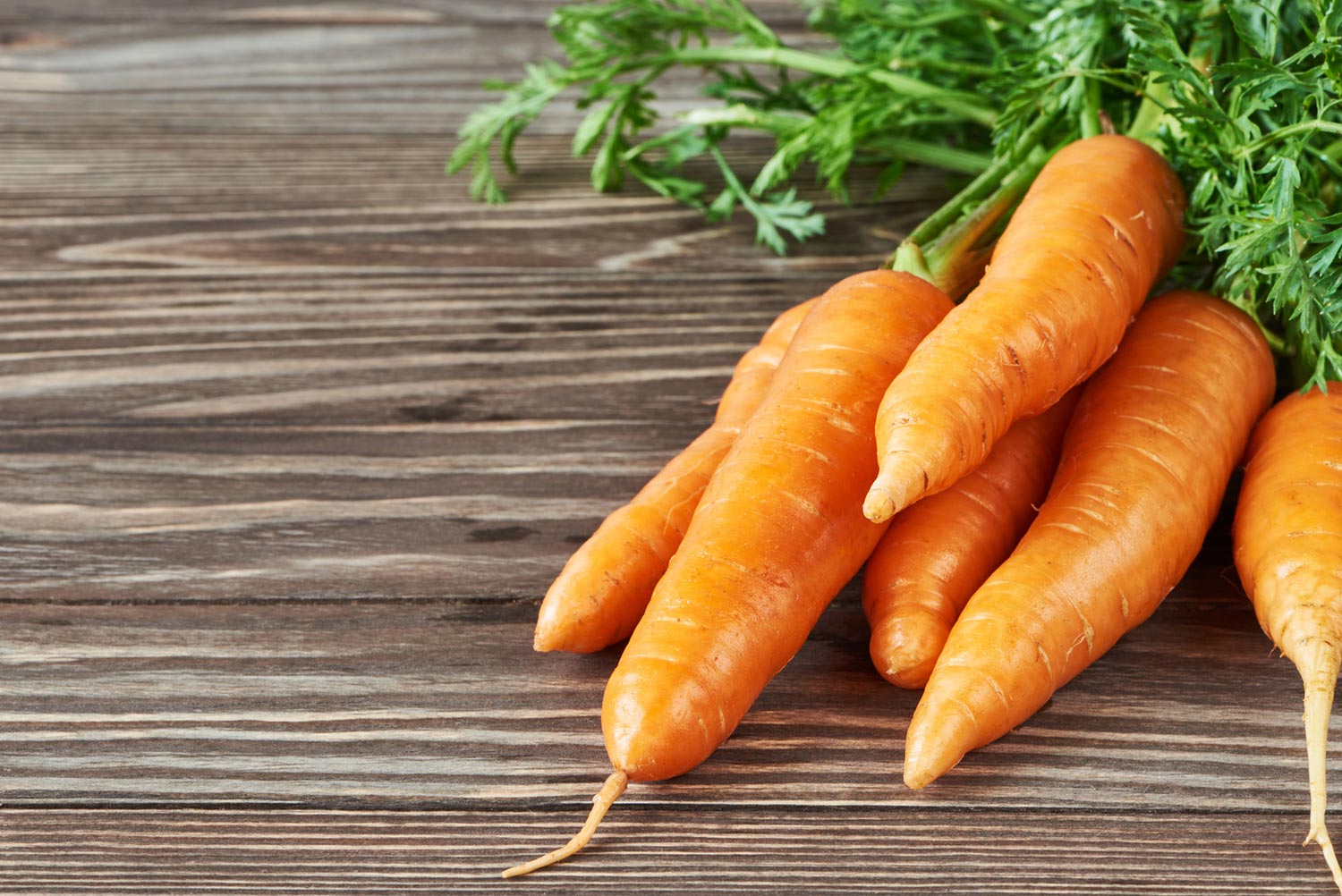 Slugs and snails also like carrots, in particular the tender green tops. Try catching them in traps like a shallow dish with beer or an orange cut in half with the flesh scooped out. Place your traps at soil level below to make it easy for them to access. Go out in the early morning to dispose of any pests, especially in the orange peel where they can climb out after dining. Keep some natural habitat around your vegetable garden to encourage snakes to live as they will be very helpful in keeping their numbers in check.
Rabbits might want to nibble on your greens. Some are warded away with garlic growing close by, but putting up a fence around your garden should do the trick to keep them all at bay.
HARVESTING AND STORING
Check seed packets to see how long your variety will take to mature. Picking early will mean small tender carrots but waiting the full time will usually yield sweeter carrots.
To help your carrots last well into the cold season, some gardeners dig them up, remove the tops and place in clean damp sand and store in a cold place where the temperatures are above freezing. Others that have very loose soil place thick layers of straw on top of the carrot patch. This prevents the ground from freezing, at least for a little while, and allows the carrots to stay fresh.
If you are the seed-saver sort, you might want to keep a few carrots in the ground to produce seeds the following year.
USES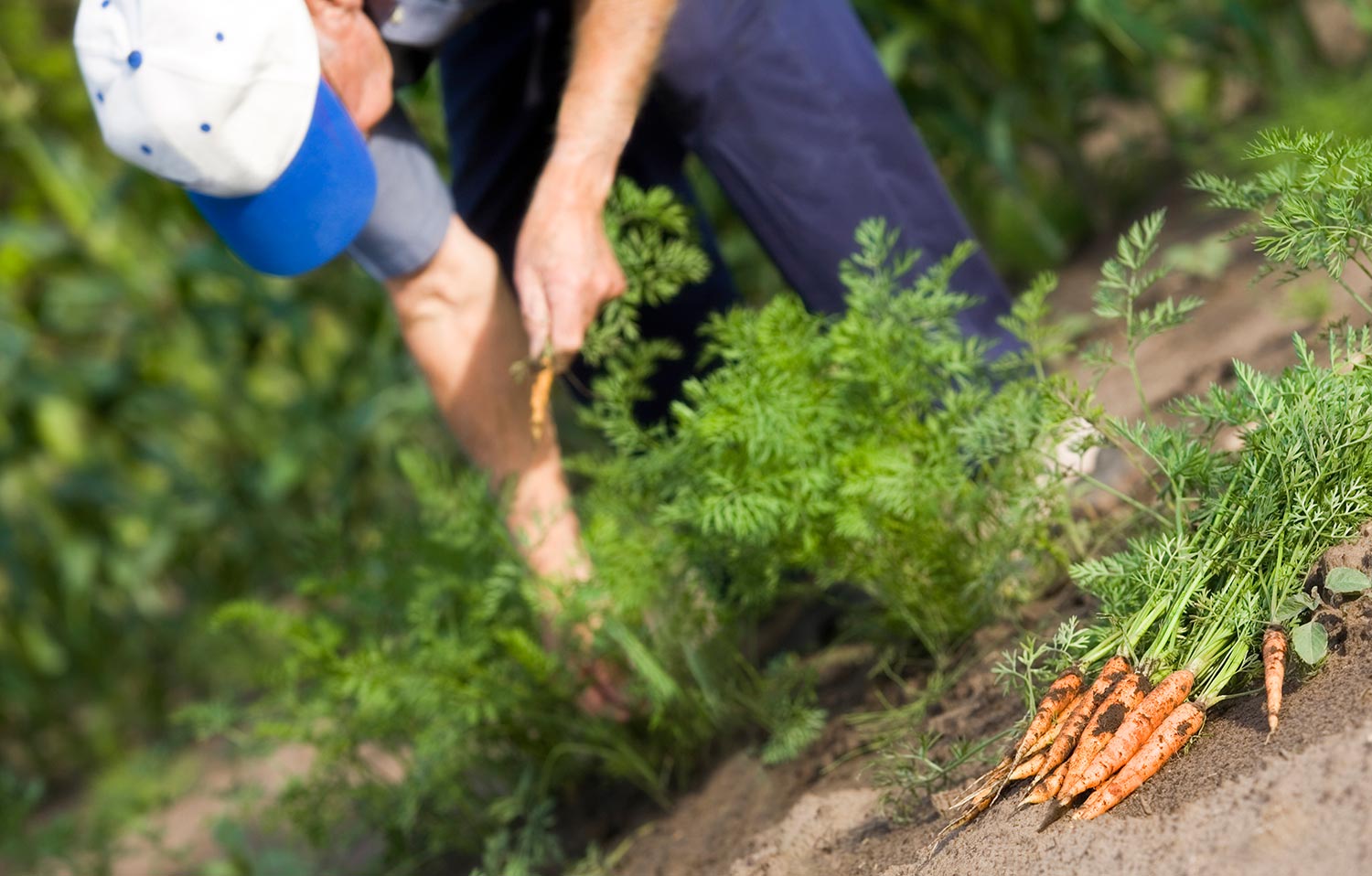 Carrots are a great source of beta carotene which becomes vitamin A in the body. They also contain vitamins B, C, D, E and K. They are also high in potassium and other minerals.
Try adding carrot roots to salads with a peeler for long thin strips, grate them in muffins, cut in short thin strips for stirfrys, chop in soups and stews, cook and purée to thicken and sweeten tomato sauces or add them to a fresh vegetable juice. Even carrot tops can be used in green smoothies, salads and soups.
Wildlife uses primarily include the Black Swallowtail Butterfly which lays its eggs on other plants in this family such as carrots, parsley and Queen Anne's Lace. They don't usually destroy a whole crop, so consider letting the caterpillars mature and watch as they create a chrysalis and then emerge as an adult butterfly. If you have concerns and there are other host plants nearby, such as parsley or Queen Anne's Lace, gently move the caterpillar to the leaves of the other plant.
<!-\\Default - single specific -->