Please note: Due to the current restrictions due to COVID-19, our tours and workshops are currently on hold. In the meantime, why not consider sitting in on a webinar?
June 23, 2020: Gardening for Pollinators
July 21, 2020: Discover Canada's Native Bees (fr)
August 18, 2020: Attracting Birds to Your Garden
October 27, 2020: Discover Canada's Native Bees
Did you participate in a gardening webinar or event and wanted to complete the feedback survey? Thank you!

Take Survey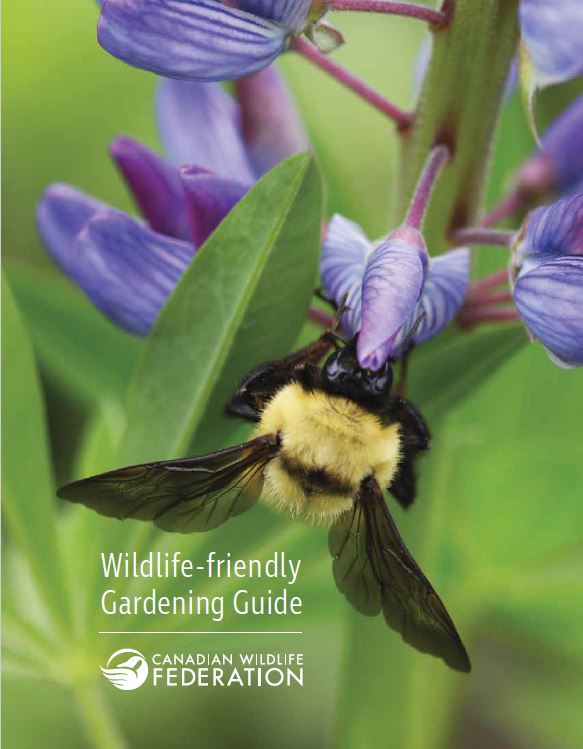 Participants will receive CWF's new Wildlife-friendly Gardening Guide – a 20 page colour booklet to support you in making your garden more wildlife-friendly!

For more information email contact@cwf-fcf.org.