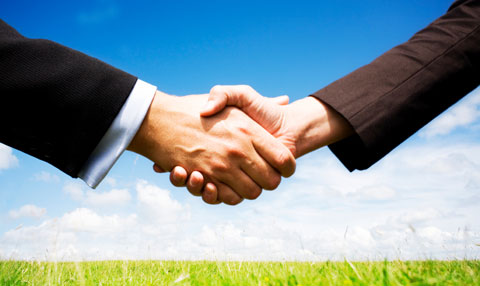 The following list of potential partners or funding sources for habitat projects is by no means exhaustive, and some sources listed may not be appropriate for your particular project. Consider these suggestions but also think about other organizations and groups within your community who might be interested in sponsoring your habitat project.
Community leaders and city councillors
Local conservation societies
Local businesses
Youth groups
Seniors groups
4-H clubs
Schools/teachers, daycares
Service clubs (e.g., Lions, Rotary, Legion, or Kiwanis)
Church groups
Horticultural societies, gardening clubs, native plant societies
Garden centres, nurseries, hardware stores
Landscapers, landscape architects
Approaching Local Businesses
Businesses like to be involved in community projects. Ask them if they're interested in supplying you with materials and equipment. In return, you can give them free publicity by acknowledging their contribution in a newsletter. Or you can erect a sign at your project site which says, "This project was made possible with help from (name of sponsor)." It's also a good idea to send thank-you notes to sponsors.
Some businesses you could contact and the materials they could supply:
Nurseries – trees, shrubs, and plants
Landscaping companies – soil, plants, and rocks
Excavating companies – backhoe services
Hardware stores – shovels, rakes, and trowels
Co-ops – seeds for wildlife gardens
Drugstores or pharmacies – plastic gloves and bags for collecting garbage
Lumber companies – wood scraps for building bird feeders, nesting boxes, bat houses, and other shelters