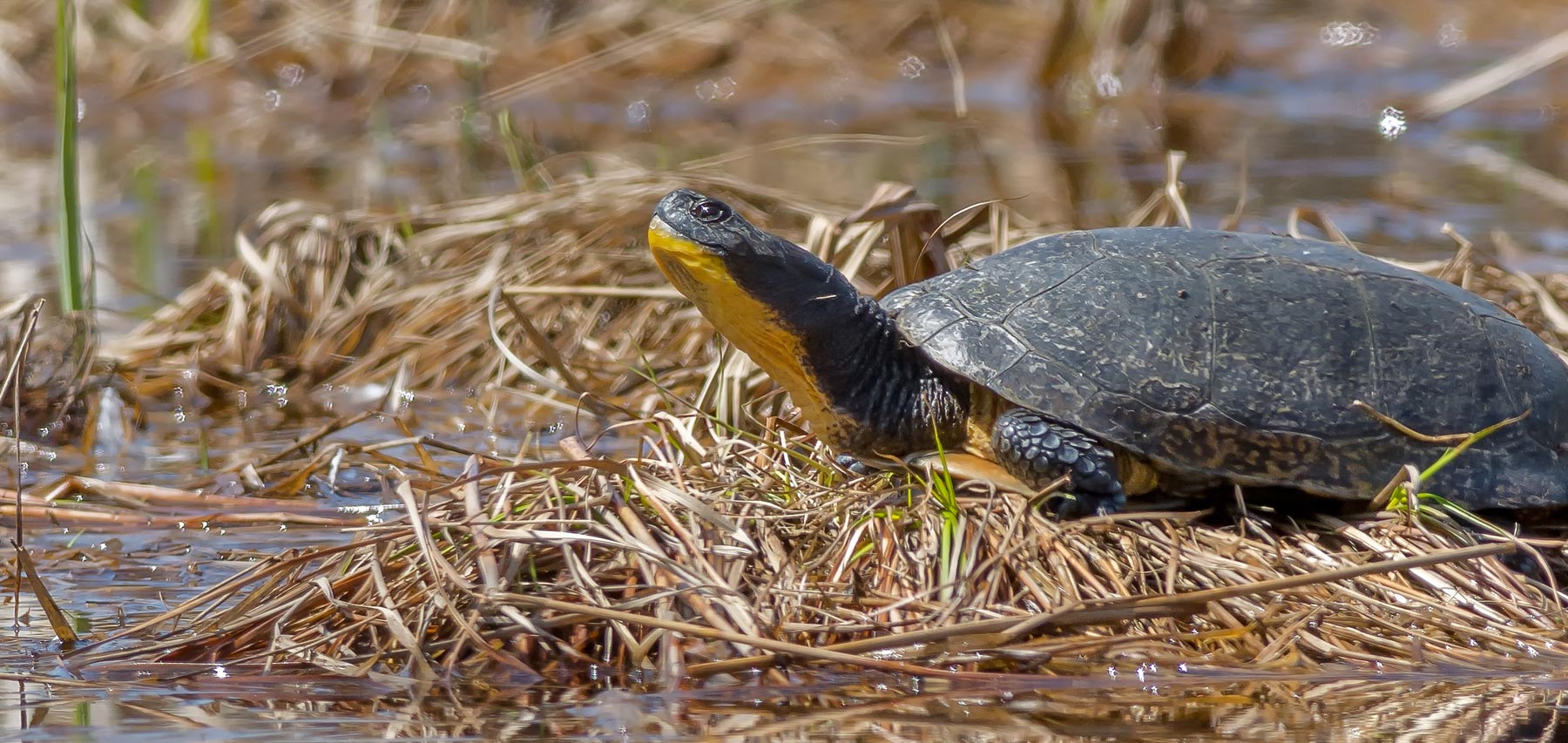 Send a letter to Ontario MPPs. A draft letter is provided here.
The international stats are alarming.
The average abundance of native species in most major land-based habitats has fallen by at least 20 percent according to a new report from the United Nations. More than 40 per cent of amphibian species, 33 per cent of reef-forming corals and more than a third of all marine mammals are threatened.
The Intergovernmental Science-Policy Platform on Biodiversity and Ecosystem Services (IPBES) also estimates that 10 per cent of insect species are threatened. At least 680 vertebrate species have been driven to extinction since the 16th century.
Canada is not exempt from these challenges. Over700 species are listed as at risk. The Government of Canada is making progress toward achieving its target of area conserved but in Ontario, the provincial government is poised to reduce protections for species at risk.
Changes to the Endangered Species Act have been included in an omnibus bill called More Homes, More Choices Act. Here's how that happened and what Ontario residents can do about it:
Two months ago the Ontario Government released a discussion paper outlining how they would protect species and the economy as a part of the plan they've termed "Preserving and Protecting our Environment for Future Generations." At the time it appeared as though the plan would weaken the Provincial Endangered Species Act (ESA) and protections for species at risk.
During the public comment period, the provincial government insisted that the intent was to maintain a strong commitment to species at risk in conjunction with making it easier for industry to operate. In our comments to the Ministry of Environment, Conservation and Parks, the Canadian Wildlife Federation emphasized that stronger and more effective action is the key to protection and recovery of Ontario's endangered species. We believe this action will benefit Ontarians in a numbers of ways.
Now, the Ontario government has tabled Bill 108 "More Homes, More Choices" Act. In the new bill, they definitely focused on economic certainty, but abandoned a commitment to also protect endangered species.
Here's what the current government's vision and grim future for protection of species at risk in Ontario looks like, found in Schedule 5 of Bill 108: The More Homes More Choice Act:
Timelines will be extended so that it will take one year for a species to get listed (previously it was three months).
When a species is listed for the first time, the Minister can decide to suspend all or some of the species and habitat protection for up to three years.
After those three years are up, the Minister can then decide to limit the protection, at any point in time to a part of the species range or to a particular life stage of the species.
If a developer or industry has a permit to harm a listed species or its habitat and another species is added to the ESA list, protection for the newly listed species doesn't apply in the development area.
Under new provisions for agreements to address at-risk species, a developer could harm one species provided they carry out actions to benefit survival and recovery, but this could be for an entirely different animal or plant.
Industry can harm a species at risk and their habitat and simply pay into a Conservation Fund, however the funds are not required to be used to help the species in question nor be put back into improving the type of habitat that was harmed. Such a fund may have its place for common species where much is known about restoration techniques and the species' needs, but is highly risky when addressing species already facing extinction.
One positive note a species protection Order can be made by the Minister to stop an activity that would have a significant adverse effect on a threatened or endangered species, but this doesn't extend to the species' habitat.
Here is a concrete example of what these changes could mean. While CWF works across Canada, in Ontario, CWF and our partners at Scales Nature Park have located hundreds of threatened Blanding's Turtles, which has triggered nearly 2000 km2 of wetland habitat protection under the current Endangered Species Act. With the proposed changes the Minister of Environment, Conservation and Parks could decide that only a few of these wetlands should be protected. Additionally, a developer could receive authorization to destroy these protected areas, but indicate they will provide a benefit to an entirely different species; or they could simply pay into a conservation fund with no guarantee the fee would support the species or habitat affected. This type of approach can be beneficial to species with sustainable populations but it is not the best approach from species at risk of extinction.
This is a call to action for Ontario residents to ask the Premier, Ministers and Ontario MPPs to remove Schedule 5 of Bill 108 and work with conservation organizations and business to develop a truly balanced approach.
On a national scale we must all continue to #DoMoreForWildlife. The United Nations maintains that it's not too late to make a difference. But we must act now. If you live in Ontario, it's time to stand up for strong legislation to protect endangered species. If you live in other areas of the country you must also do what you can to conserve nature. Here are a few simple suggestions.
Support CWF's Ban With A Plan to address the negative effects of neonicotinoid pesticides on our pollinators, aquatic insects and other wildlife.
Conserve or create habitat in your backyard and local spaces.
Reduce plastic consumption and waste. The frivolous use of plastic straws and bags and other disposable items has the potential to cause there to be more plastic than fish in the ocean by 2050.
Post pictures of plants and animals to iNaturalist.ca as a way to help scientists keep an accurate record of biodiversity.
Learn more about the UN report.