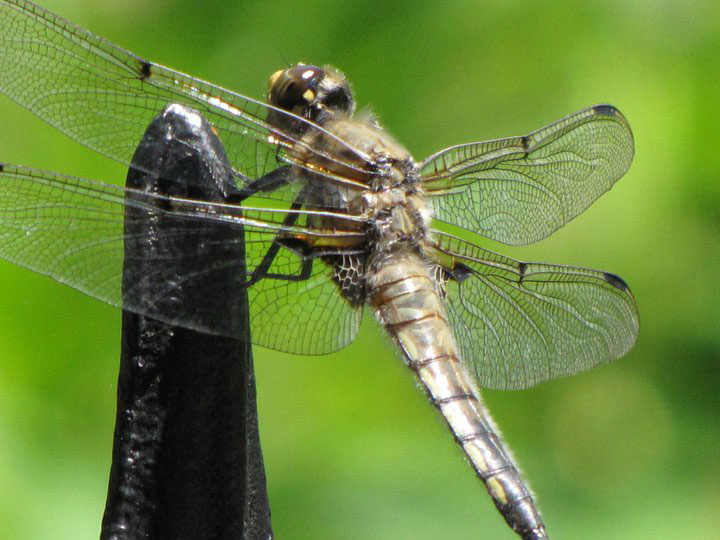 Name/Org:
Donald McAlpine/New Brunswick Museum
Status:
Completed
Description:
The Jacquet River Gorge Protected Natural Area is one of the least known in New Brunswick. It's important to collect biodiversity data about the area to develop effective management plans to help conserve wildlife in the area. Researchers at the New Brunswick Museum carried out targeted surveys for rare and at risk dragonflies and damselflies in the area in an attempt to locate previously unknown populations. Knowledge of the insects of this area is lacking due to minimal searches to date. This project will provide essential information on the presence of these species and their distribution.
Results:
Researchers conducted surveys of flying adults, tenerals (adults that have recently emerged from the exuviae), as well as exuviae (abandoned skins of emerged insects). In New Brunswick, 132 species of damselflies and dragonflies are known. Upon conducting their surveys, the researchers documented 242 occurrences of a whopping 57 different species of dragonflies and damselflies – that's 43 per cent of the known species in the province. Five of those species were listed to be "Of Concern" in New Brunswick.