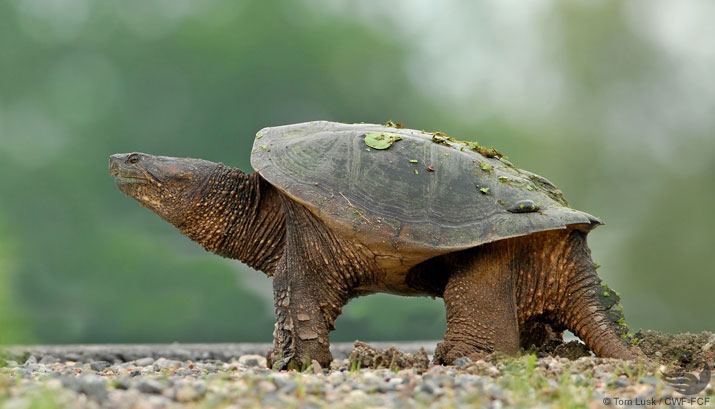 Name/Org:
Ronald Brooks/University of Guelph
Status:
Completed
Description:
Dr. Brooks and his team at the University of Guelph studied nesting selection sites, nesting behaviour, rate of predation and hatching success rate of four at-risk turtle species at Rondeau Provincial Park in Ontario: the spiny softshell turtle, blanding's turtle, northern map turtle and common snapping turtle.
Results:
Conducting this work enabled the team to identify nesting habitat for these turtles and also how they behaved while they nested (particularly how their behavior was affected by the presence of people).
They were able to locate 87 nests and found that all of the turtles were very particular when they selected their nesting sites. They nested close to the shore in open sandy areas with little to no vegetation, prime for constant sun. As such, the turtles are negatively affected by human disturbances like boating and walking on the beach during nesting.
Researchers also looked into whether or not parasites had infested the turtle eggs and found that flesh fly infestation of the turtle nests did not pose a significant threat to the turtles.
Finally, the researchers also examined the role that predation posed on the nests and whether human intervention could help protect the species. They found that mammalian predation of turtle nests (raccoons and skunks were the primary predatory species) proved to be the most significant threat to hatching success. Luckily, the study found that moving nests to large exclosures (away from predators) and also using nest cages helped increase the success of the turtle eggs.