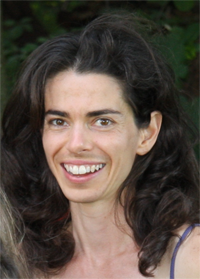 <!-\\Default - single specific -->
Sarah Coulber has been a naturalist and gardener since a little girl when she would delight in all the plants and animals in her backyard. Her love for nature led her to several environmental jobs and naturalist volunteer roles before coming to join CWF's Backyard Habitat Program in 2002.
Sarah writes about the benefits and how-to's of wildlife-friendly gardening, coordinates the Wild About Gardening website, co-manages the wildlife-friendly demonstration gardens at CWF headquarters and assists Canadians looking to achieve similar results with their own properties.
Some of Sarah's favourite moments are spent with her daughter in their garden – looking for nests and watching birds raise their young, listening to tree frogs and crickets sing, and lying in their hammock watching the clouds float by.
---
<!-\\Default - single specific -->