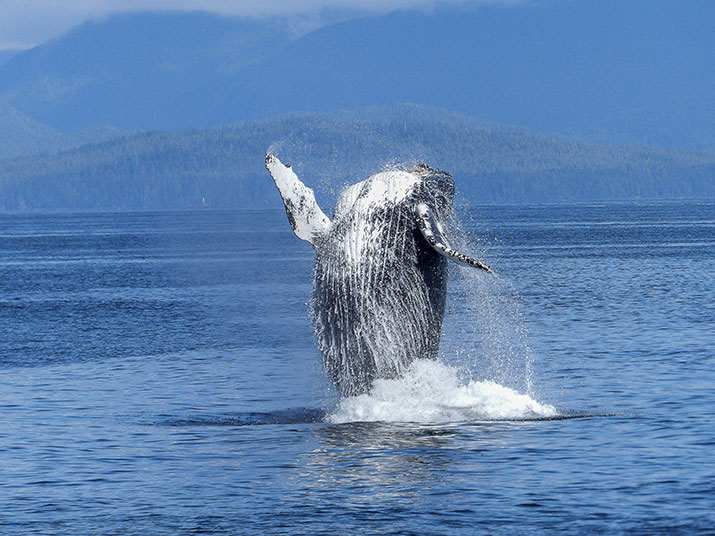 By Terri-lee Reid
Breaching is when marine mammals launch themselves out of the ocean and land with an incredible splash – and humpback whales are thought to breach more than any other whale!

While watching a large whale breach is spectacular, we have to wonder why they do this. The truth is, scientists aren't really sure but they have some ideas:


It could be that they are trying to remove skin parasites, such as barnacles
Perhaps they are trying to stun small fish - making them easier to catch
It may be a communication tool; a way to signal to others. Young whales who have lost their mother have been seen breaching over and over again, or perhaps it's to attract a mate or to show aggression
It could be a way for them to cool off
Or, perhaps they do it because they just simply enjoy it!

Whatever the reason, it is simply incredible as these 40 tonne creatures perform these acrobatic displays.