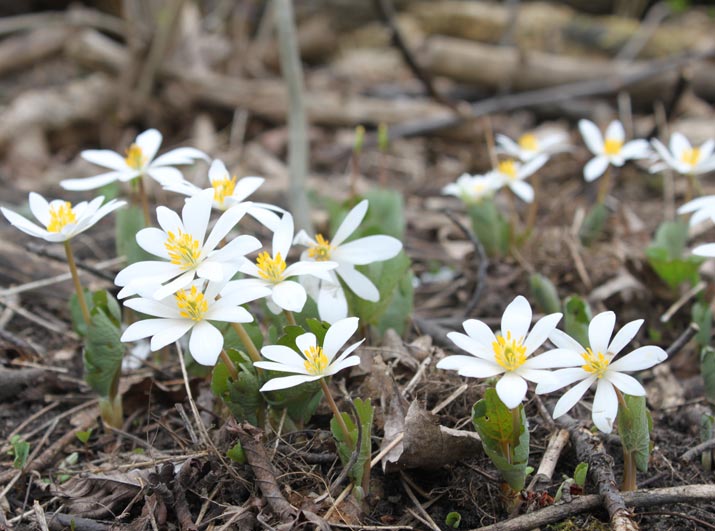 A. With bees and other pollinators re-emerging at this time of year and looking for an early-spring food source, consider planting some of the following native trees, shrubs and flowering perennials in your garden. Many are plants that have more than one species and collectively are found across Canada:
Willow (Salix spp.) – This genus includes both tall trees and shorter shrubs.
Maple (Acer spp.) – These are generally tall trees with some smaller species.
Cherries and Plums (Prunus spp.) – This group includes wild plums, chokecherries and pin cherries, which are all early bloomers in Canada.
Golden flowering currant (Ribes aureum) – a pretty shrub with attractive berries and fall foliage.
Serviceberry (Amelanchier spp.) – These pretty plants are either small trees or shrubs with white blossoms.
Pasque flower (Anenome patens) – In the Prairies, this pretty plant is typically the first to poke its head out, sometimes through snow!
Bloodroot (Sanguinaria canadensis) – Many spring woodland plants are important to pollinators. Bloodroot has large leaves that serve as ground cover after its white flowers fade.
Bearberry, kinnikinnick (Arctostaphylos uva-ursi) – This is another great ground cover, with attractive, shiny little leaves, pale pink flowers and, later, bright red berries.