By Terri-Lee Reid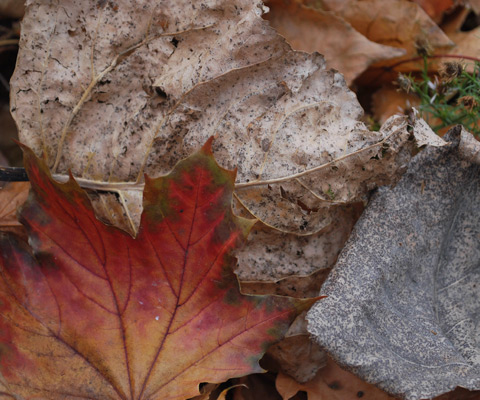 Photo by: Donna Ariana Murphy of Thorold, ON
Q. How can I help insects overwinter in my yard?

A. While some insects migrate to avoid winter weather, others choose to stay here and overwinter either in their egg, larva, pupa or adult stage, depending on the species. It is fairly easy to provide sheltered spots for them by leaving garden clean-up until spring. Cued by the shortening days of winter, they start looking for a sheltered location that can consist of:
• leaf litter or mulches;
• tree hollows or under bark and older or dead trees, which provide great shelter for insects;
• fallen logs and/or rock piles;
• flower stalks and insects that overwinter as pupae (such as many butterflies), which attaches to their food plant (leave garden clean-up until spring);
• dense vegetation—i.e., a corner of the yard that is a bit wild with long grass and/or wildflowers;
• soil or wood to burrow in (avoid tilling the soil in the fall);
• branches leaned against a tree and
• nooks and crannies of houses or barns, where some insects, such as cluster flies—which can't survive the cold—may hide out.
By providing some of these habitats, you'll be helping many insects make it through the winter.