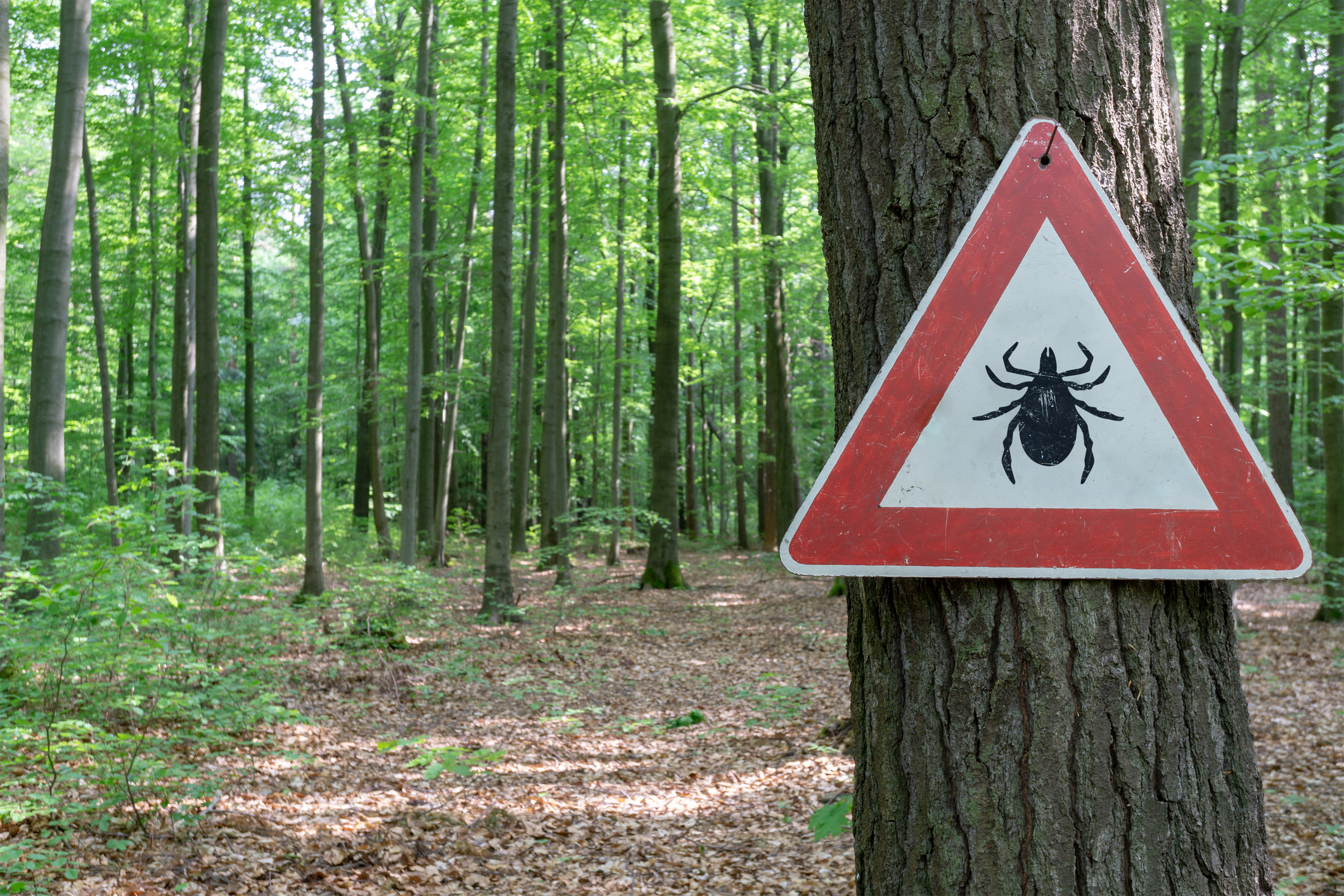 Ticks can be found in much of Canada. Of the three families of ticks recognised by taxonomists, two are represented in Canada, where 40 species in 10 genera are known to occur. A subset of these can carry diseases that affect humans.
Unfortunately, climate change is linked to growing tick populations and the northward spread of the Lyme disease-carrying bacteria, B. burgdorferi. Increased temperatures can accelerate the tick's lifecycle, increase abundance in areas where ticks already occur, allow ticks to spread to higher latitudes and increase tick activity.
Did you know?
Ticks do not jump or fall from trees, but they can sniff you out! While ticks like the smell of your sweat, they may not find other scents as appealing, such as cedar wood, lavender, eucalyptus, citronella, lemongrass, garlic and rosemary.


Wild turkeys, opossums, pheasants and chickens eat ticks
What can you do?
To avoid tick bites, take these precautions:
Wear light-coloured, long-sleeved shirts and light-coloured pants so that ticks are easier to spot.


Tuck your shirt into your pants and your pants into your socks to minimize the amount of exposed skin. You can even tape where your socks and pants meet.


Wear closed-toe shoes.


If you're walking on trails, be sure to walk in the middle of the path away from long grass and brushy areas.


Have a shower or bath within two hours of being outside. This will help remove any ticks that haven't attached yet and is a great time to do a tick check. When checking for ticks, don't forget to check your hair, in and around your ears, under your arms, your belly button, around your waist, between your legs, and the back of your knees.
Helping to restore nature while staying safe
It is important to move forward and restore pollinator-friendly meadow habitat to mitigate species extinctions and climate change.
When creating a pollinator patch in your yard, you can add a one-metre barrier of mulch made of wood chips or bark to mark the wild-flower zone — this will reduce your contact with ticks.
Consider starting with a corner of your back garden, away from common spaces more heavily used by pets and kids.
Please check your local bylaws to ensure that you follow existing maintenance guidelines while showing your support for pollinator recovery.
Tick identification, removal and monitoring
For more information on identifying and removing ticks and submitting them for testing, visit the Government of Canada website >