By Terri-Lee Reid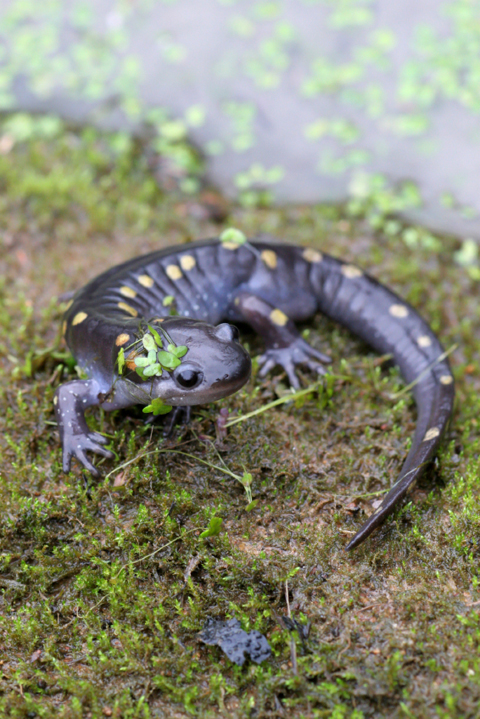 Q. I found a salamander outside in my backyard, and its winter! What should I do?
A. I'm assuming you have found a terrestrial salamander. Terrestrial salamanders typically spend the winter burrowed in soil but can remain active until late autumn as long as temperatures are above freezing. In comparison, aquatic salamanders stay active throughout the winter in rivers, streams and lakes.

There are essentially three scenarios in which you might find a salamander in the winter:
Scenario 1: You found a salamander by disturbing its cover.
The best thing to do in this situation is to return the cover as best you can so that it looks like it did before being disturbed.
Scenario 2: You found a salamander, and the air temperature is above freezing.
It is best to leave the salamander alone. It is not uncommon for salamanders to be out on wet days. The salamander will find suitable cover when necessary.
Scenario 3: You found a salamander, and the air temperature is below freezing.
This salamander may have gotten caught in rapidly dropping temperatures. You can move the salamander somewhere where it can burrow, such as a nearby forest floor or where there is leaf litter on the ground.

I'd like to thank Francis Cooke from the Canadian Museum of Nature and Ross MacCulloch from the Royal Ontario Museum for their expertise in helping me answer this question.


| | |
| --- | --- |
| | Send your wildlife questions to CWF's conservation researchers, Terri-Lee! Your questions and answers could be featured in a future issue of Wildlife Update! |