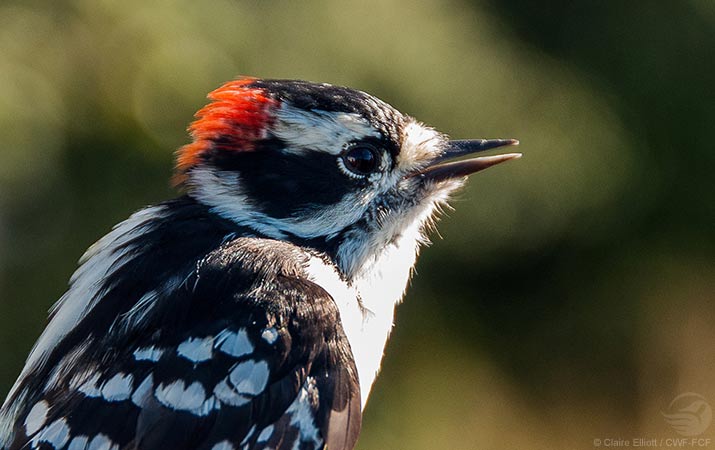 A woodpecker generally pecks at homes for one of three reasons:
To attract a mate/establish a territory
To search for insects
To establish a nest or roost site
As soon as the pecking begins, before the woodpecker gets too established, try using the deterrents below to thwart the pecking!

Cut up some long strips of aluminum foil, reflective tape, or shiny streamers and place them along your siding to deter woodpeckers. Just make sure they are long enough to blow in the wind.

Hang colourful windsocks or flags from your house – as they ripple in the wind and make some noise.

If woodpeckers are causing damage under your eaves, attach some light plastic netting from the eaves and angle it back to your siding below the damage. This should keep the woodpecker from being able to reach your house.