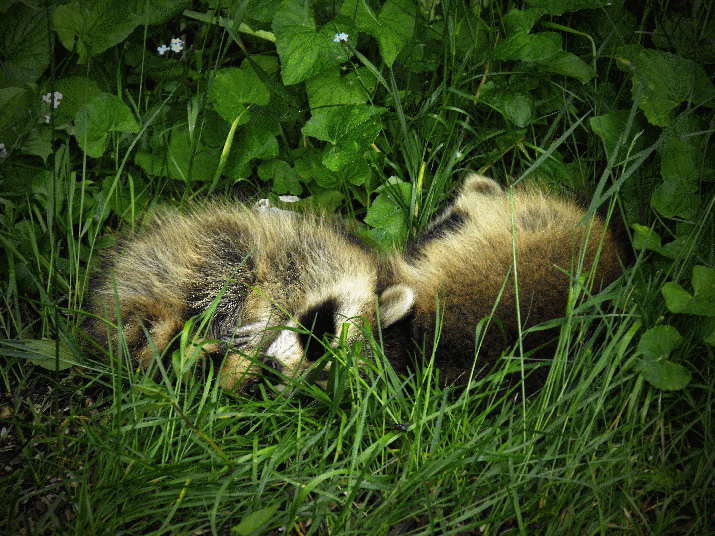 A. Poor thing. It always pulls at my heart strings when I see a dead animal. I wish there was a straight forward answer to dealing with your problem, but it looks like different areas deal with the problem …well..differently. So let's sort through this, shall we?

It seems that in British Columbia, "most wild animals can be disposed of in the garbage or buried." Remember to wear gloves that can either be disposed of or at least disinfected well and a shovel that will also need to be disinfected.

In Manitoba, if an animal is found dead on private property, its suggested that you contact Manitoba Conservation and Water Stewardship District Office.

Toronto suggests contacting Animal Services at 416-338-7297

If you are concerned that the dead raccoon may have had rabies, you can contact the Canadian Food Inspection Agency.

As you can see, there isn't a single answer to this question. When in doubt, I suggest contacting your municipality to see what they suggest as the best course of action.