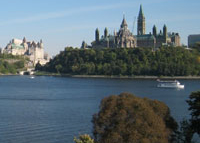 Aquatic alien invasive species are a serious threat to our waters. Regardless of whether they are introduced accidentally or intentionally, once they become established they are extremely difficult, if not impossible, to eradicate and expensive to control. The problem with alien invasive species is that they compete with native species for food and space and transform ecosystems.

Examples in the Great Lakes alone include the sea lamprey, which has caused serious declines in many native fish populations, zebra mussels, which have ousted many native freshwater mussels and are thought to play a role in the loss of freshwater shrimp (a main part of the food chain) and the round goby, a fish that may be partially responsible for increased E-botulism outbreaks, which kill thousands of birds and fish.

This is only a snapshot of the damage being done by aquatic alien invasive species. To prevent the introduction of these alien intruders, never release your aquarium species into natural water bodies and properly clean boats and associated equipment away from lakes, rivers and other bodies of open water.