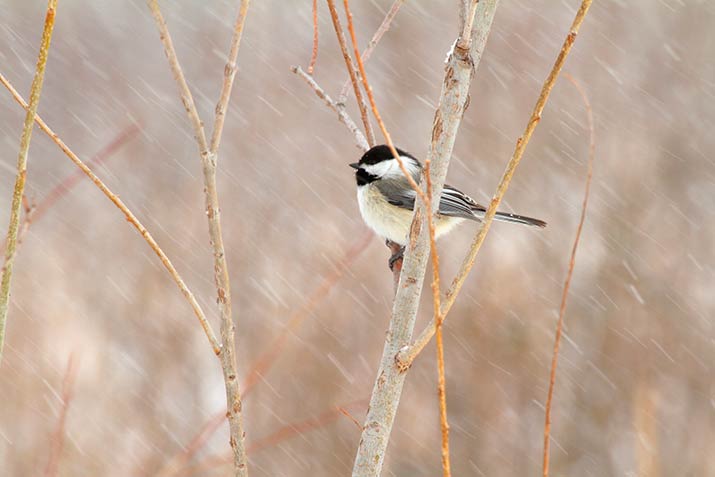 A. As the temperatures drop and the winds blow it is difficult to imagine how small birds survive such cold winter conditions. But while we're all cozy inside our homes these small birds have several adaptations to help them weather these storms.

For instance, they can:
Fluff out their feathers to trap body heat
Increase the amount of fat or stored energy by eating more
Find shelter by using a small cavity
Use an evergreen tree or shrub to block the wind
At the Canadian Wildlife Federation, we are commonly asked how people can help wildlife and one of our main answers is to plant native trees, shrubs and wildflowers – depending on your property.

Native plants provide shelter which is key for escaping cold winter winds and snow and is also beneficial at other times of year too – like nesting! But native plants also provide a food source throughout the year with seeds, nuts and fruit.

You can also provide a supplemental food source to help birds through tough winter conditions. Just be sure to use a high fat seed like black oil sunflower seeds.