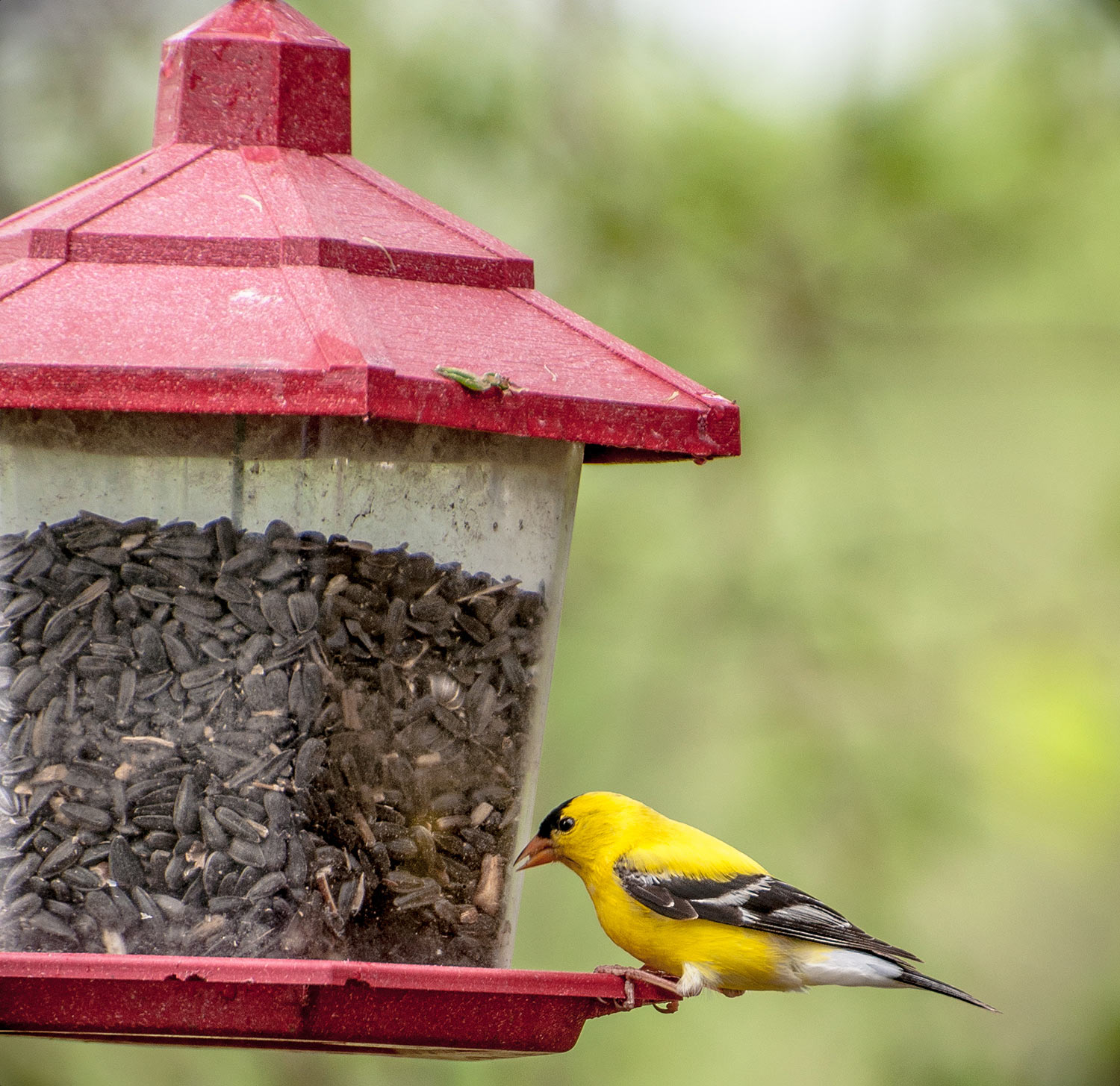 A. Many of us find great enjoyment feeding our backyard birds. But did you know that if we don't clean our feeders regularly, birds can be exposed to parasites and bacteria?

Trichomonosis, for instance, is thought to be spread by some of our bird feeding habits. Trichomonosis is an infectious disease that was first found in Atlantic Canada in 2007 and is frequently seen in American Goldfinch and Purple Finch populations. In the United Kingdom, this disease is causing serious declines in some of their bird populations.
But that doesn't mean we can't continue to feed our backyard birds. It does mean however, that we should be taking some precautions.

The Canadian Wildlife Health Cooperative (CWHC) has some tips and information on how to clean our bird feeders and bird baths to help keep our backyard birds healthy:
If you have heard about an outbreak of Trichomonosis in your area, you should take down your feeders and remove your bird baths for a minimum of two weeks.
You should clean your feeders and bird baths every few weeks, or more often if they are being used more than normal. To clean your feeders and baths, use a weak solution of domestic bleach (5% sodium hypochlorite). Make sure your bird feeders are well rinsed and dry before placing back outside.
Avoid the use of feeders that lets seeds get wet. It is common for mold and bacteria to grow on wet bird seed.
Make sure the brushes and other tools you use to clean your feeders and bird baths are only used for those purposes and that they are kept outside.
If you are interested in learning more about Trichomonoisis and what you can do if you see a sick bird, please visit CWHC's factsheet on this disease.