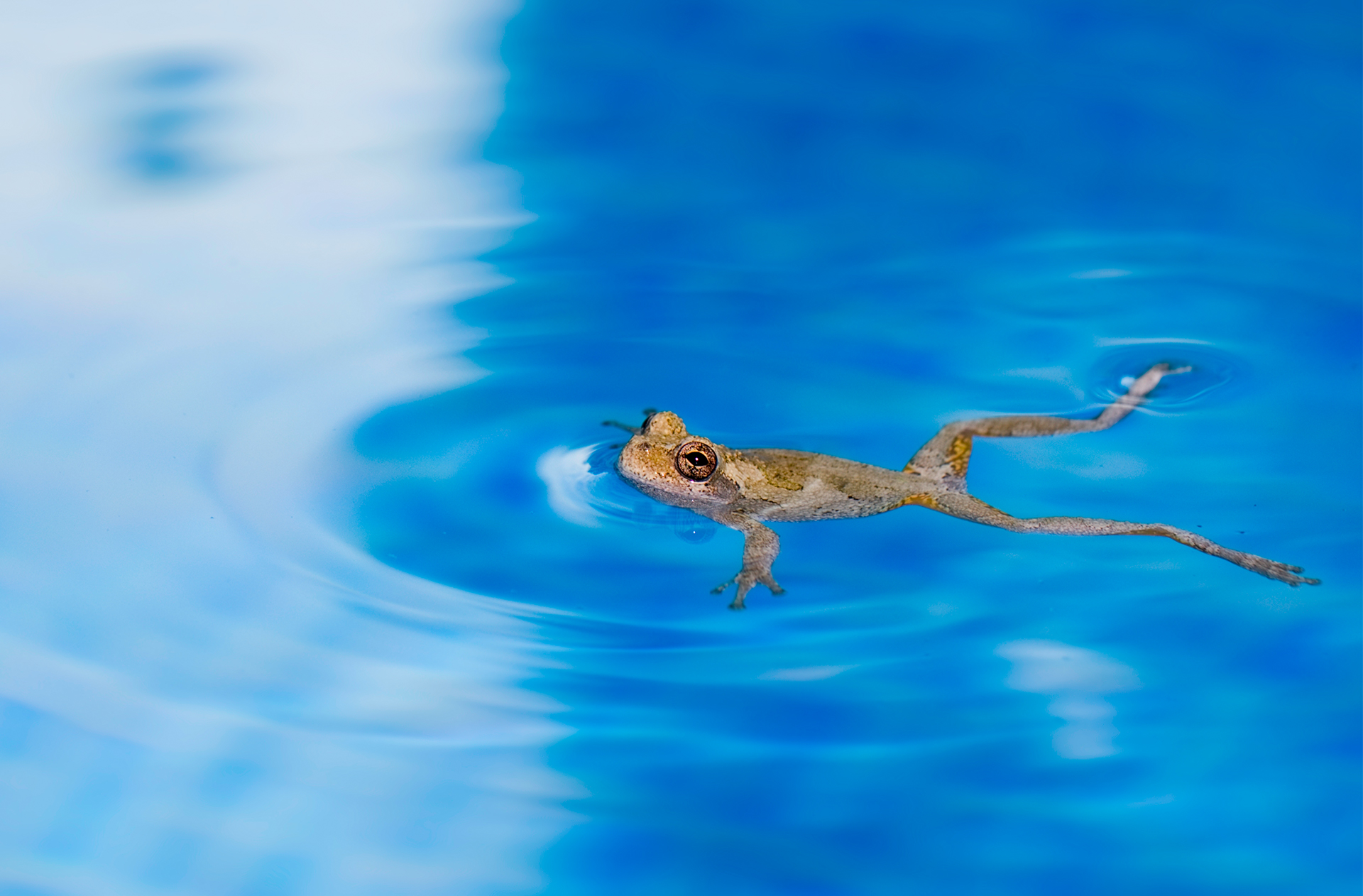 Who doesn't enjoy a dip in the pool to cool off and relax during a hot summer day? Unfortunately, the wildlife in your backyard might also like to use your pool, including chipmunks, mice, frogs, snakes, squirrels, birds, the young of ducks and geese, and even skunks and raccoons. While it's easy for these animals to get in your pool, it might not be so easy for them to get out.
So how can you help these critters in need? Try one of the suggestions below:
Create a ramp to help animals get out of your pool. Anchor the ramp to the pool steps or ladder rail.
Buy a device specially designed to help animals safely exit pools. One of these devices – the Froglog – attaches to the side of your pool and creates a floating platform at the water's surface. The animal gets on the platform and uses a mesh ramp to climb out. Another device – the Skamper-Ramp – is an escape ramp that attaches to the side of your pool. I haven't personally used either of these devices, but they have many positive reviews online. Check them out and see what you think!
Hang knotted nylon ropes by securing them to the edges of your pool. If the knots are at the surface of the water, climbing animals can use the ropes to get out.


Place grates or covers over your skimmer basket, or purchase a specially designed product such as the Critter Skimmer. The Critter Skimmer is a spiral underwater ramp that helps small animals, such as frogs and toads, climb out if they get caught in the skimmer. Again, I haven't personally used this product, but the online reviews seem to be mostly positive.


Use a pool cover or netting when your pool isn't in use – just be careful that animals can't fall through and get trapped underneath.


Use automatic sprinklers to keep any would-be-wildlife-swimmers away from your pool.


If you are planning to install a pool, you can incorporate safety elements into your design to reduce wildlife fatalities. For example, you can include lounge ledges, ramps and/or steps along the sides of your pool. Wildlife can use these features to get out.

If you do find wildlife swimming in your pool and need to rescue them, you can:
Use a net to rescue small animals
Place a pool chair in the shallow end to help larger animals get out
Lift the animal out with a broom
Put pool floats in the water for animals to hang onto
Be careful though! These are wild animals, so you never know how they might react!