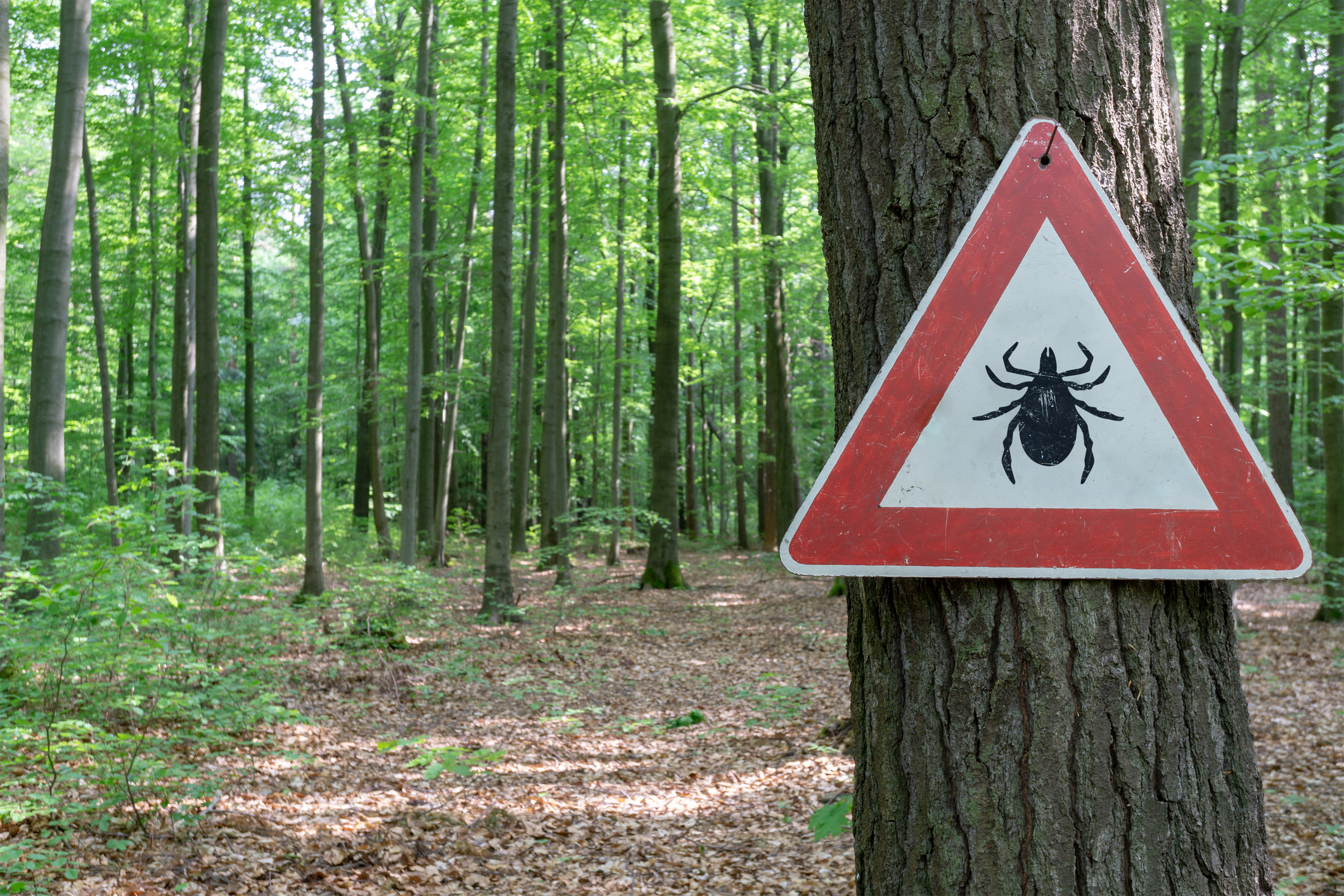 Ticks are certainly something we're hearing more and more about. And the more you read about them, the more you may be tempted to stay in the safety of our homes. But with the nice weather calling us outside, follow the tips below to help protect you and your family!

Why the concern about ticks? In short, because of Lyme disease. Some ticks carry the bacterium Borrelia burgdorferi. If we get bit by one of these bacteria-carrying ticks, and if it stays attached for a certain period of time, we can get Lyme disease. According to the Centre for Disease Control and Prevention, if a tick is removed within 24 hours, you greatly reduce our chances of contracting Lyme disease.

Ticks can be found in much of Canada. However, there are hotspots – areas where there is a greater chance of contracting Lyme disease. For example, eastern Canada and Manitoba are considered hotspots. Why? For eastern Canada, it's thought to be because of their large White-tailed Deer population. Unfortunately for these mammals, White-tailed Deer are the ticks' favourite host (they are often known as deer ticks or blacklegged ticks). Another reason; it's easy for migratory birds and land mammals to carry ticks into provinces that border Lyme disease hotspots in the United States.

Another factor in the tick's favour is rising temperatures because of climate change. Increased temperatures accelerate the tick's lifecycle. It increases tick abundance in areas where they already occur, allows ticks to spread to higher latitudes and increases tick activity.

This next bit of information probably won't make you feel any better. You can contract Lyme disease at any time of the year – especially in those hotspot areas. That's right, if you have a mild winter without a lot of snow, ticks may be active! However, May through September are the months that you are more likely to be infected. Basically, you'll want to be aware of the risk of ticks from the time the snow melts in the spring until it snows again in the fall.
But there are some things you can do to protect ourselves when you're outside - especially if you're in wooded areas, grassy regions, areas of leaf litter and brushy areas. Finally, a little bit of good news!
Wear light-coloured long sleeve shirts and pants so that ticks can be easier to spot.
Tuck your shirt into your pants and your pants into your socks to minimize the amount of exposed skin. You can even tape where your socks and pants meet.
Wear closed toed shoes.
If you're walking on trails, be sure to walk in the middle of the path away from long grass and brushy areas.
Have a shower or a bath within two hours of being outside. This will help remove any ticks that haven't attached yet and is a great time to do a tick check. When checking for ticks, don't forget to check:

Your hair
In and around your ears
Under your arms
Your belly button
Around your waist
Between your legs
The back of your knees
To kill ticks that may be on your outdoor clothing, put them in the dryer on high heat. Make sure you clock 15 minutes for gas dryers and 20 minutes for electric dryers. You'll want to put your clothes in the dryer first (to kill them), then wash your clothing afterwards.
Don't forget to check your pets too; not only for their safety, but because they can carry ticks into your home.
Be sure to check your gear as well.
There are repellants and sprays that you can use on yourself, your family, your clothes and/or your gear other than DEET:

You can spray your clothing and gear with a product called permethrin. This is a synthetic pyrethroid that is said to repel and kill ticks. Once sprayed, it is said to last up to two weeks or six washings.
Icaridin, also known as picaridin, can also be used to spray skin, clothing and footwear. It is a synthetic compound that resembles the essential oil in black pepper, piperine. Studies have shown that the spray is more effective than the lotion.
Products containing oil of lemon eucalyptus or PMD which comes from a tree native to Australia – the gum eucalyptus tree can also be helpful. PMD is the chemical that is extracted and has been shown to repel ticks and act as an insect repellent.
While the products mentioned above are all reported to repel ticks, they vary in their effects on people, pets and the environment. Do your research and choose the one that is best for you, your family, pets and local wildlife. And be sure to follow their instructions carefully.