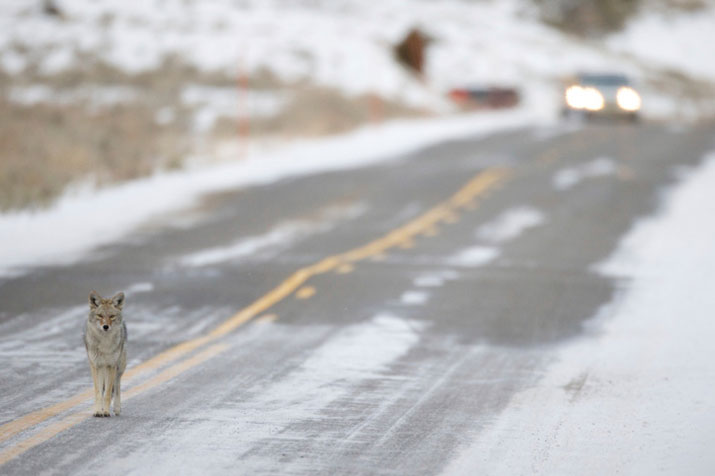 Q. I hit a Coyote with my car and it ran off into the forest. I feel so awful. Do you think it's still alive? Should I have gone back to check?
A. This is a difficult question and it is certainly hard to know what to do in this case.
First, there are a number of factors that may determine how injured the Coyote is including:
The age of the Coyote
The speed at which it was hit
Where on the body it was hit
I spoke to several people on this and the majority said to leave it. It is difficult to know how far the injured Coyote may run, it could run for miles before it decides to stop. Also, if someone is chasing it, its adrenaline could cause it to run even further. There's also a safety issue. An injured animal is going to try and defend itself.
However, if you feel you need to do something, you can report it to your provincial department that deals with natural resources and wildlife.