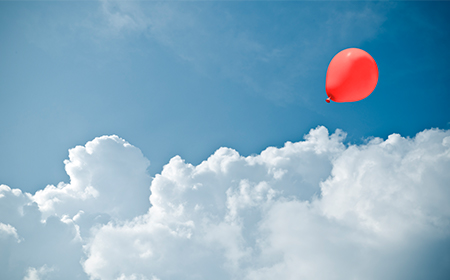 Are balloons really that bad? One of my daughter's birthday parties was criticized because there were balloons. How can they hurt wildlife?
Balloons are often used to add a pop of colour and fun at birthday parties, weddings, graduations, parades and other celebratory events. Balloons can also be released into the sky as a way to honour a loved one's life. But remember – what goes up must come down. When balloons deflate or pop, they not only become a source of litter but can also be dangerous to wildlife – both on land and in water.

Balloons are being found in lakes and oceans as well as in fields and forests. And balloons can travel far when carried by winds and currents, sometimes ending up in remote locations. One article reported that a balloon released at the 1998 Winter Olympics in Nagano, Japan ended up in Los Angeles – 8,500 kilometres away!

So how do balloons harm wildlife?
Birds can mistake a deflated balloon, or pieces of balloon, for food. Because birds are not able to digest balloons, eating them can result in blockages of the gastrointestinal tract, internal injury, loss of nutrition, starvation and even death.
The string or ribbon that is often attached to balloons can be an additional hazard. Birds and other wildlife can get caught in the string or ribbon, which can prevent or restrict their mobility and their ability to feed.
Balloons can also be hazardous for marine wildlife, such as dolphins, whales and turtles. A floating balloon remarkably resembles a jellyfish – the Leatherback Sea Turtle's primary food. Again, if eaten, internal injury, starvation and death can occur. The string and ribbon can also be a source of entanglement for marine animals.
Some people promote latex balloons as a biodegradable alternative. However, it can take a latex balloon anywhere from six months to four years to decompose – plenty of time for an animal to be harmed. Fortunately, there are many alternatives to balloons to help us celebrate a momentous occasion or to remember a loved one.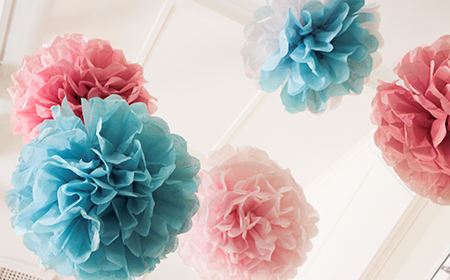 Tissue paper pompoms are fun and easy to make, and they add a splash of colour to any festivity!

Fabric bunting is another fun alternative, and it can be re-used from one party to the next!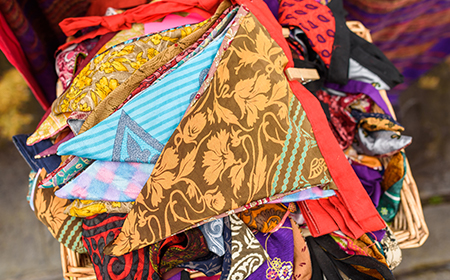 Instead of releasing a balloon to honour a loved one, consider planting a tree or a memorial garden. This remembrance will last much longer, provide a place to visit and give back to wildlife as a source of food and shelter.

Try one of these balloon alternatives at your next event to help wildlife near and far. Do you have any recommendations for wildlife-friendly decorations? Share them with us!